Secretary's Remarks: On the Occasion of the Republic of Zimbabwe's National Day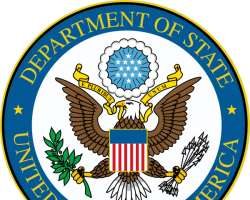 Secretary's Remarks: On the Occasion of the Republic of Zimbabwe's National Day
WASHINGTON, April 22, 2013/African Press Organization (APO)/ -- Press Statement
John Kerry
Secretary of State
Washington, DC
April 18, 2013
On behalf of the American people, I send best wishes to the people of Zimbabwe as they celebrate 33 years of independence on April 18.
The United States congratulates Zimbabwe on creating and approving a new constitution through a peaceful referendum. We hope this year brings further political progress and prosperity.
We look forward to continuing our friendship with the Zimbabwean people to achieve our shared goals of peace, security, and prosperity.