Christianah Awotayo Stars in "Shameful Deceit"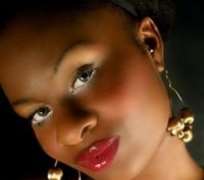 From a humble beginning Christianah Awotayo always knew she wanted to become an actress. The British born actress of Nigerian descent started off performing in various theatre productions and was quickly recognised for her amazing acting skills.
Christianah's love of acting starting from the age of 5 where she would perform in front of family members. Her mother encouraged her as well as close friends around her to pursue her acting career.
Christianah also attended Identity Drama School where she went from being in the fresher band straight to the professional band just after 1 term. Christianah gained the skills and confidence to go for auditions for film and TV and has ever since been auditioning for various films.
She had recently starred in a Nollywood British movie entitled Shameful Deceit Produced by
Theodora Ibekwe and directed by Ruke Amata.