February 12, 2013

| Libya
IOM Rushes Emergency Aid to Stranded Chadian Migrants Deported from Libya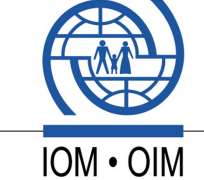 GENEVA, Switzerland, February 12, 2013/African Press Organization (APO)/ -- IOM has delivered food, water and medicine to a group of 32 Chadian migrants who arrived last week (7/2/13) at the IOM office in the town of Faya Largeau, a remote area of northern Chad, after being deported from Libya.
Three groups of Chadian migrants have been expelled from Libya since last July. The expulsions followed the return of over 150,000 Chadian migrant workers from the country in 2011, in the aftermath of the overthrow of the previous regime.
Looking exhausted and sick, the all-male group told IOM that they had been working at various locations in Libya, mostly in semi-skilled jobs and unskilled temporary jobs. They said that they had been detained and some claimed to have been mistreated.
They said that in the past as Chadian nationals they did not need documents to live in Libya. But the Libyan authorities have now started to require documentation and have closed Libya's borders with Chad, Niger and Sudan. Most of the group said that they were detained because they lacked work permits.
Mahamat Zene Issa told IOM that he had lived with his family of three in the southern Libyan town of Sebha for five years before the onset of the crisis. He had sent his family back to Chad on a previous IOM-assisted evacuation convoy. But he decided to remain in Libya to continue working.
"One day as I was on my way to visit my cousin, just a short distance from my apartment, armed men stopped me and put me on their vehicle, when they realized that I was a Chadian. They beat me for several hours until I lost consciousness," he said.
"When I came to, I found myself in a detention center with other people. Nobody explained to me why I was detained. I spent a year and three months in detention under difficult living conditions but thanks to Allah I am still alive. Many others did not make it. I witnessed my cellmates being killed and others dying of disease. They did not treat us as human beings.
"One day, three weeks ago, they brought us in trucks to the border. It was a perilous journey across the desert, which some of us did not survive. Thanks to Allah, we are here in Faya. Though I do not know what I will do for a living, I am nevertheless happy to be back home, because no one will ask me for documents or beat me or put me in jail for no reason," he added.
IOM humanitarian assistance to the migrants includes registration, profiling, provision of temporary shelter at the IOM way-station, food and non-food relief items, medical care, psychosocial support and transportation to their final destinations in Chad. The majority of the deportees come from the eastern towns of Abeche, Omm-Hadjer and Biltine, the capital N'djamena and the western towns of Mao and Moussoro.
IOM is seeking funding to support 1,128 expelled Chadians through livelihood skills trainings, psychosocial support and counseling. Funding is also needed for setting up contingency plans to return any future Chadian deportees from Libya and neighboring countries in the region affected by instability.
"The major challenge facing all returnees from Libya is their reintegration into the communities they left a long time ago. Many have had no communication whatsoever with their communities and considered themselves Libyan citizens. They speak the Libyan dialect; their children have no command of the French language, the teaching medium in Chad. Almost all of them return home empty-handed with nothing to start life with. For those who were still in touch with their families, they were the main providers of material support in the form of monthly remittances. Their return therefore is not a blessing," says IOM Chief of Mission in Chad, Qasim Sufi.
IOM humanitarian assistance to Chadian migrants is funded by the government of Germany, UNHCR and the European Commission Humanitarian Aid Department (ECHO).