South Africa helping to shape global development agenda beyond 2015 / Press Conference: 11:00hrs Wednesday 16 Jan 2013 at the Pan-African Parliament, Gallagher Estate, Midrand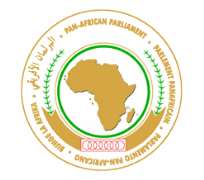 JOHANNESBURG, South-Africa, January 15, 2013/African Press Organization (APO)/ -- In 2015, the current global development agenda, the Millennium Development Goals (MDGs) will come to an end. South Africa, Africa's largest economy, is one of the countries appointed to lead the design of a new global development framework.
In February 2013, the Pan-African Parliament, with the support of the Government of South Africa, UNDP, the Office of the High Commissioner for Human Rights and the German Government, will be hosting the Global Thematic Consultation on Governance and the Post-2015 Development framework. The consultative meeting will bring together Heads of States, Civil Society Representatives, Businesses, youth and other stakeholders to shape thinking on democracy, economic development, governance/accountability, peace and security in the new global development paradigm. The meeting will highlight progress being made by African countries towards building sustainable democracy and in the management of diversity among other pertinent issues. For more information, please visit http://www.worldwewant2015.org/governance.
Members of the Press are invited to this conference scheduled to take place in the media centre at PAP in Midrand.
What: Media Briefing on the Global Thematic Consultation on Governance and the Post-2015
Development framework
When: Wednesday 16 January 2013 at 11:00 A.M. (Johannesburg)
Where: Pan-African Parliament, Midrand
Who: Hon. Bethel Amadi, President, Pan-African Parliament
Geraldine Fraser-Moleketi, Director, Democratic Governance, UNDP