I make sure I gain something new every day, says AU 20-year old best graduating student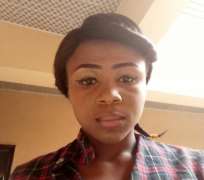 20-year old Imo State Indigene, Ekwonwa Esther Chinonso who is the best graduating student of Adeleke University, has revealed that she has no fixed reading methodology but rather make sure she learn something new in every 24 hours.
Chinonso, who graduated with a 4.92 CGPA, said the daily new knowledge doesn't have to be from a course of study and that it might even be from a movie.
The young genius from public health department, said she didn't intend to graduate as the over-all best student but made sure she put in her very best in all the things she did while in school.
Chinonso, who got 10 different awards on her convocation day, expressed that the journey has not been so easy but gave thank to God who saw her through and to the founder of the school, Dr. Adedeji Adeleke who played a significant role in her life by offering her a scholarship at 200 level.
She also stated the challenges she faced while in school which ranged from financial, emotional challenges and having to read all through the night.
Speaking with The Nigerian Voice , Chinonso disclosed that she is the last of the four children of her parents who are both teachers.
On her advice to other youths, Chinonso urged them to be the best they can be, give their best in all they do and leave the rest to God as she was hoping to graduate with second class upper but God surprised her by crowning her efforts.