New ID number for global identity – NIMC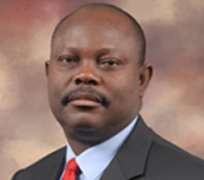 The National Identity Management Commission (NIMC), has stated that the 11-digit National Identification Number (NIN) given to Nigerians and legal residents, after successful enrolment, would reveal the identity of every Nigerian anywhere.
A statement by the Director, Corporate Communications of the NIMC, Mr Anthony Okwudiafor, said the new identification system is different from the previous ordinary photo card issuance.
The statement said: 'NIN is the individual's identity and the numbers are what will be used for authentication and verification through a sub-system.
'The unique smart card, which will be issued to all those who have registered and collected their NIN, is unique. This is because it is a chip-based card and 100 per cent poly carbonate with 18 security features of international standard. The card also has 13 applications, including a payment solution, a match-on-card and an e-PRI.
'(The) NIN enrolment is a continuous exercise from Monday to Friday with additional pre-enrolment portal which allows individuals to pre-enrol through the portal (www.ninenrol.gov.ng) that is capable of serving over one million pre-registration a day.
'On-line pre-enrolment allows applicants to input their demographic data and print out the pre-registration slip, which has a 2D Barcode and proceed to any nearest NIMC enrolment centre to capture their biometrics and electronic signature. This completes the process with the issuance or the National Identification Number (NIN) and a tracking ID number…'
'The NIMS project is focused on identity management, which is real-time live processing of data from every location. (It is) in line with the international standards - International Civil Aviation Organisation (ICAO), International Organisation for Standardisation (ISO) and the largest professional association for the advancement of technology, the IEEE, among others. It ensures best global practices, unlike the previous schemes where the personal information of individuals were collected, stored and then processed later.'
Okwudiafor listed the benefits of the NIMS project, including providing a convenient and simplified process for enrolment into the National Identity Management System.
He said the National Identification Number (NIN) would protect individuals from identity theft and fraud by providing a simple, reliable, sustainable and universally acceptable means of conforming individual's identity at all.
The system would make it difficult for criminals to use false or multiple or ghost identities, he said.
The director added that the system would also enhance the work of law enforcement agencies.
OLASUNBO- ABUJA | 12/31/2013 1:08:00 PM All have been said about these so call international standard card NIN,word without action made it all truance.Criticised old card with unique personal number is seen,touch and collected but NIN CARD is all promises without fulfillment since 2007 - 2013. ~ WHY ?..
Chigozie youth leader from Anambra State | 12/31/2013 4:52:00 PM Nigerian should kw that with this No,fighting terrorism, corruption will be easier,access to soft loan to all nigerian without a Guarantee will come into play.we ve a lot of domant a/c for years which can be use for such loans &a portion of excess crude a/c will be use from the budget for such loans,without ur I.D No u can't be part of these benefit&come 2014 ending if u dnt ve it u're not a Nigerian b/c any security agent who stop u &u dnt ve ur I.D No u're in for trouble.We want to know who are nigerians&what they're doing.This is not obasanjo's National I.D card u can get in any biz centre. I want every Nigerian to allow our president to show us the diff from a lecturer&ex military president. The only thing i want them to include in the data is the DNA result of every person.
pls how will I check my tracking id | 8/17/2018 11:04:00 AM I funsho