USING ECOWAS TRADE FAIR TO BOOST INTRA-COMMUNITY TRADE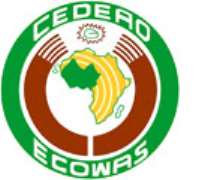 ABUJA, Nigeria, September 28, 2012/African Press Organization (APO)/ -- West African countries have been challenged to use the forthcoming 7th ECOWAS Trade Fair in Accra, as a mechanism to boost intra-Community trade and eliminate reliance on the import of products that could otherwise be produced within the Community.
"We should be able to produce and distribute staple foods, particularly grains like rice, maize, groundnuts; tubers like yam and cassava; fruits and vegetables among ourselves," Ghana's Deputy Minister of Trade and Industry, Dr. Joseph Annan, said on Wednesday, 26th September 2012, while launching the publicity campaign for the regional fair scheduled for 24th October to 4th November 2013 in the Ghanaian capital.
Ghana is hosting the fair for the second time at its sprawling permanent Trade Fair Complex in Accra, which has 26 pavilions for the exhibition of products. The country hosted the second edition in 1999 after Senegal played host to the inaugural fair four years earlier.
The minister described the regional fair "as one of the effective tools for promoting intra-Community trade," adding that the Government of Ghana has put in place relevant structures including the composition of appropriate committees to ensure a successful hosting.
He reiterated the commitment of the government to discharge its responsibility, particularly in improving facilities at the trade fair centre
Earlier, the ECOWAS Commissioner for Trade, Customs, Free Movement and Tourism, Mr. Ahmed Hamid, noted that the movement of goods and services in the region still faced some challenges despite efforts by the Commission to create the necessary legal and institutional framework.
The Commission, he said, will continue to work assiduously to address these challenges because of the important role of intra-Community trade to regional economic development and the need to migrate the region to electronic commerce system in line with best practices in the sector.
Describing the fair as one of the tools put in place by the region to address poverty, the Commissioner called for concerted efforts to improve the level of intra-Community trade and the effective exploitation of the region's potentials for the benefit of the citizens and regional economic development.
The ceremony, which marked the commencement of the publicity and promotional campaign on the event, was held on the margin of the meeting of the Regional Organising Committee for the fair.