United States and Mali Extend Agreement to Protect the Archaeological Heritage of Mali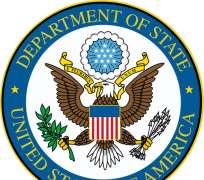 WASHINGTON, September 20, 2012/African Press Organization (APO)/ -- Media Note
Office of the Spokesperson
Washington, DC
September 19, 2012
The Department of State is pleased to announce the extension of the Agreement Between the Government of the United States of America and the Government of the Republic of Mali Concerning the Imposition of Import Restrictions on Archaeological Material from Mali from the Paleolithic Era (Stone Age) to Approximately the Mid-Eighteenth Century, effective September 19, 2012 for a period of five years, demonstrating America's commitment to antiquities preservation. This extension, consistent with a recommendation made by the Cultural Property Advisory Committee, represents a continuation of cooperation that began in 1993 with the imposition of emergency U.S. import restrictions to staunch the pillage of Mali's rich archaeological heritage and the illicit trafficking in such material.
The Government of the Republic of Mali requested this agreement under Article 9 of the 1970 UNESCO Convention on the Means of Prohibiting and Preventing the Illicit Import, Export and Transfer of Ownership of Cultural Property. The Convention offers a framework of cooperation among State Parties to reduce the further pillage of intact archaeological sites; an activity that destroys information about past cultures and places a nation's cultural heritage in jeopardy. Sites in the region of the Niger River Valley, for example, represent a continuum of civilizations from the Neolithic period to the Colonial era, lending archaeological significance to the region. Also included in the import restriction is material from the Tellem burial caves of the Bandiagara Cliffs as well as material found in the region of the Sahara Desert.
Restricted objects may enter the United States if accompanied by an export permit issued by Mali or documentation verifying its provenance prior to 1993 for archaeological material from the Niger River Valley and the Tellem burial caves of Bandiagara, or prior to 2007 in the case of archaeological material dating from the Paleolithic era to the mid-eighteenth century from sites throughout the country, and if no other applicable U.S. laws are violated.
The Designated List of restricted types of objects, published by Customs and Border Patrol (CBP), and information about the Agreement can be found at http://exchanges.state.gov/heritage/culprop/mlfact.html.