FG Gives Nod To Monotechnics Graduates To Go For NYSC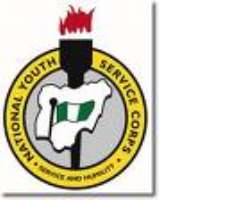 By Deji Wale Fadeyi,Abuja
The Federal Government may have bowed to pressure and agitations from the students of monotechnics across the country over their exclusion from the National Youth Service Corps (NYSC) as it announced yesterday that henceforth, graduates from such institutions should be mobilised for the scheme.
The cheering news was delivered in Abuja by the Minister of Youth Development, Senator Akinlabi Olasunkanmi at the inauguration of the Governing Board of the NYSC and the Citizenship and Leadership Training Centre.
The Minister explained that the federal government has in line with its tradition of adherence to the rule of law and due process has approved that graduates of monotechnics would be eligible to participate in the NYSC scheme for which they have been excluded for years.
He directed the newly inaugurated board members to work out modalities for engaging graduates from the concerned institutions for the batch C of the scheme by October.
"In line with the present administrations tradition of adherence to rule of law and due process, it is my pleasure to inform you that graduates of Monotechnics institutions will henceforth be eligible to participate in the Scheme" he added
The Nigerian Compass had reported that thousands of students from various Monotechnics across the country had last week besieged the Headquarters of the National Youth Service Corps, Maitama Abuja to protests their exclusion from the scheme.
The students who arrived Abuja the previous night thronged the NYSC Headquarters and prevented the Director General, Maharazu Ismail Tsiga and all the staff of the directorate from entering.
The DG who was held ransom at the gate for several hours was not allowed to enter the premises until when the officers of the Nigerian Police Force intervened around 2pm.
The Special Assistant to the Minister of Youth Development, Olawale Rasheed who spoke to reporters at the scene of the protest said the Minister of Youth, Akinlabi Olasunkanmi had forwarded a memo to the Federal Executive Council so that the necessary provision can be made in next year budget for the mobilization of the corps members.
He said about N4 billion would be required annually for the Mobilization of the corps members.
|
Article source