Afrijet Airlines Buys 4 New Planes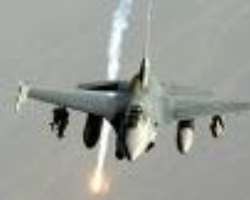 By Nneka Nwanganga, Abuja
A Nigerian airline company, Afrijet Airlines, bought four ATR 72-800 planes for about US$ 80 million from the aeronautics constructor, ATR, based in Toulouse, in south west France, said a communique transmitted to PANA Thursday.
The agreement for the sale of the planes, that can carry 68 passengers each, was concluded during the recent visit of the French Prime Minister François Fillon to Nigeria, said Afrijet Airlines and ATR.
"Afrijet will reinforce its internal network and widen its operations toward the countries of the region, thanks to the planes known for their great reliability, by more than 99.5 per cent in the average and their great flexibility to operate on short tracks," the communique added.
According to the aeronautics constructor, the four planes are made out of the most modern technology and guarantee a low fuel consumption.
Afrijet Airlines, which was established in 1999, is one of the numerous Nigerian airline companies engaged in domestic flights since the disappearance of the national company, Nigeria Airways.
Additional Agency Reports
|
Article source