Plateau Faults Reception For Dariye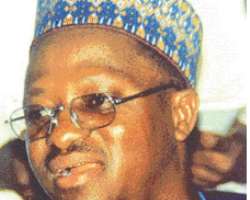 By Seriki Adinoyi, Jos
State government has described as unfortunate, the reception given to former governor of the state, Chief Joshua Chibi Dariye.
Addressing the press shortly after the occasion that drew dignitaries from the state, Commissioner for Information, Mr Gregory Yenlong, said "we are worried that criminality is being celebrated in our society to the level of politicking. I can't imagine that a man who (allegedly) looted the state and arrested severally, with the case still in court is now so celebrated."
He described the celebration as a conspiracy against Jang by some forces to inflict pains on government and people of the state.
"This state suffered significant losses under Dariye, with external debt of about N80 billion inherited from his government. I am surprised the same unstable amalgamation of forces that were grieved about these losses and partook in his impeachment have turned around to celebrate him."
Dariye, who had been recalled by the PDP was given a colourful reception by the Emmanuel Magni group of the party in the state.
|
Article source