Ladi Lawal 54, Dies of Kidney Ailment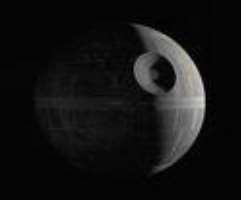 Group Managing Director of Daar Communications and former Chairman of Lagos State Council of Nigeria Union of Journalists (NUJ), Mr Ladi Lawal yesterday died at the age of 54. He died at the National Hospital, Abuja where he was receiving treatment for kidney ailment. His remains were conveyed to Lagos via a Chanchangi air plane at about 1.45pm yesterday, accompanied by the Chairman of Daar Communications, Dr. Raymond Dokpesi. Immediately the corpse was received at the new terminal of the local airport, the convoy of vehicles that were already waiting at the airport, joined the hearse conveying the corpse and moved down to Ahmadiyya Central Mosque on Simpson Street, Ebute Meta where prayers were said for the repose of his soul.
The sermon at Ahmadiyya ended at about 3.40pm before the convoy moved to the residence of the deceased at Alagbole, Akute in Ifo Local Government area of Ogun State for the burial in line with Islamic rites. The remains of Lawal were interred at exactly 4.59pm. Lawal, who started with Daar Communications as Director of News in 1994 was until his demise, the Managing Director of the media organisation. An activist, Lawal cut his journalism teeth as a radio broadcaster with Federal Radio Corporation Nigeria (FRCN). Governor Babatunde Fashola (SAN) of Lagos State, got wind of the news of Lawal's death while at a function at the Teslim Balogun stadium. He was represented at the burial by his information commissioner, Mr. Opeyemi Bamidele. Fashola said he was extremely sad by the news of Lawal's death. In his reaction on the incident, Governor of Edo State, Comrade Adams Oshiomhole, said late Lawal was a thorough bred professional, a progressive journalist, media activist and an authentic comrade in the battle to enthrone a just and egalitarian society.
Governor Gbenga Daniel of Ogun State, also said Lawal's death "was a very shocking news. It's a big loss, especially on the eve of the 10th anniversary of democracy." Similarly, Governor Isa Yuguda of Bauchi State, described the death of Lawal as ''a great loss to the entire country''. His Ekiti State counterpart, Mr. Segun Oni, described Lawal as a media icon. Newspaper Proprietors' Association of Nigeria (NPAN) said Lawal was a pillar of strength at Daar Communications Ltd, where he was also a pioneer. President of the association, Chief Ajibola Ogunshola, in a statement, said the late Lawal was, "for many years, a passionate activist and, always, a solid professional who earned his place through 31 years of assiduous journalism and dedicated service." Chairman of Daar Communications, Dr. Raymond Dokpesi, who arrived the burial site at about 5.40pm after Lawal had been buried went straight to see the deceased wife, Taibat and his eldest son, Damilola and then visited the tomb.
Dokpesi, who arrived Lagos with the corpse from Abuja was caught up in traffic and did not meet up with the burial in Alagbole. However, speaking to journalists shortly after, Dokpesi said Lawal was one of the foundation members of Daar Communications who started work with the organisation as Director of News. He said whatever AIT looks like today in all countries of the world are all the brainchild of Lawal. He said Lawal was not just a friend, but a brother, saying "I don't know how I am going to hold it. I have lost one of the foundation members of AIT." Ambassador Segun Olusola, a member of the Board of Directors, Daar Communications, said Lawal was an all-rounder who started strictly as a journalists' journalist. Mrs. Remi Oyo, former presidential spokesperson said Lawal's death "is such an extreme loss". Also commenting on the passage of Lawal, Senator Tokunbo Afikuyomi, who said the news of Lawal's death was a shocking loss noted that the turnout at the burial within such a short notice is an indication of the kind of person that Lawal was when he was alive. President, Nigerian Guild of Editors, Mr. Gbenga Adefaye described the death of Lawal as a heavy loss, especially to the profession. "I've known him since 1989. He was a passionate and committed journalist." Chairman, Ejigbo Local government, Mr. Kehinde Bamigbetan, described Lawal as a professional to the core. "Once he took a position, he never wavered," he said. On his part, chairman of the Lagos NUJ, Mr. Wahab Oba said Lawal's death was a disaster to the industry. Mr. Tony Akiotu, one of the executive directors at Daar Communications Ltd, said "Ladi Lawal was a consummate broadcaster.
He was a quintessence you can work for. A thorough professional, Ladi would not go to bed unless the ethics and details of the profession are observed. He was everything you can look for in modern broadcasting. He deserves to be immortalised". Akiotu, who gave a hint of his last moments with Lawal said he last saw him last Thursday at work, but he looked weak. So, the next day when he (Akiotu) did not see him on time, he started calling his mobile telephone line but he wasn't picking his phone. He later got through to someone who confirmed Lawal was actually on his way to work when he turned back because of his deteriorating health. But as they say, the rest is history," Akiotu added. Publisher of the Vanguard newspaper, Mr. Sam Amuka also, honoured the deceased with his presence. Among the senior journalists that were at the airport to receive the corpse were: the president of the Nigerian Guild of Editors, Mr. Gbenga Adefaye, managing director of News Agency of Nigeria, Mrs. Oyo, ace broadcaster, Bisi Olatilo, Managing Director of Leaders and Company Limited, publishers of THISDAY newspapers, Mr. Eniola Bello, and his deputy, Mr. Kayode Komolafe. Others were director of publications Punch Newspapers, Mr. Azubuike Ishikwene, former chairman of Lagos NUJ, Mrs. Funke Fadugba and publisher of BusinessEye Mrs. Ibim Semenitari. C. Thisday
|
Article source