Court Halts Award Of Contract For Prepaid Meters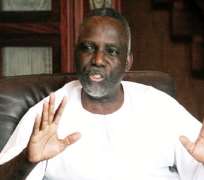 SAN FRANCISCO, August 02, (THEWILL) - A Federal High Court sitting in Abuja has issued an order restraining minister of power, Professor Barth Nnaji and chairman of the Nigerian Electricity Regulatory Commission (NERC), Dr. Sam Amadi from proceeding with the award of contract for the manufacture of prepaid meters.
The order was predicated on an arbitral award delivered by Justice Kayode Eso, erstwhile justice of the Supreme Court.
In his order, Justice Eso restrained PHCN from awarding the contract to any other company until the determination of an appeal by a firm, Ziklagsis Network Limited. However, Nnaji is reported to have called the bluff of the court order.
In 2003, PHCN had entered a tripartite agreement with Ziklagsis, Unistar and High-Tech System Limited for the maintenance of prepaid electricity meters.
But in separate letters to Nnaji and Amadi, Ziklagsis had alleged that the agreement was frustrated by very senior management staff of PHCN through various manipulations.
Eso's judgement was allegedly disobeyed by the Minister and the NERC Chairman, prompting counsel to Ziklagsis, Dr. Alex Iziyon (SAN) to file a suit at a Federal High Court in Abuja.
A part of the order read, "AFTER HEARING Dr. Alex A. Iziyon (SAN) with B.K. Abu, E. Eghojafor and L.O. Fagbemi Jnr Esq. for the Applicant moved in terms of his motion papers. AND AFTER READING a 20-paragraph Affidavit deposed to by one Listowel Jones, a Sierra Leonean, male, Adult, Christian of No. 20 Katsina Ala Crescent, Maitama, Abuja and exhibit therein.
"IT IS HEREBY ORDERED that an interim injunction is hereby granted restraining the respondent, its agents, servants or any other person however described from taking any action whatsoever that will, directly or by implication, render nugatory the partial award granted in favour of the applicant by the Sole Arbitrator, Hon. Justice Kayode Eso, JSC (Rtd) in the arbitral proceedings between Ziklagsis Network Limited and the Power Holding Company of Nigeria pending the hearing and determination of the Motion on Notice", Justice Olotu said in the order dated August 1, 2012."