PHCN STEPS UP METER INSTALLATIONS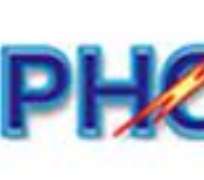 By Kunle Kalejaye
The Management of the Power Holding Company of Nigeria, PHCN, Ikeja Electricity Distribution Company, said it is set to step up the distribution process for prepaid meters within it zone.
Reaffirming commitment to implementing the Nigerian Electricity Regulatory Commission, NERC's 18-month deadline for adequate metering in the country, the Chief Executive Officer, IKEDC, Mr. Chris Akamnonu, noted that already, the company had been installing 6,000 meters every month, and would step up the process to 9,000 by August, 2012.
The decision to step up the process, he said, was in line with NERC's directive that Nigerians be adequately metered within the given timeline.
He said, 'Currently, we meter every new customer as they come. We don't want to be estimating electricity bills for new customers.'
Akamnonu said functional meters would not be replaced, while explaining that it was not only prepaid meters that give accurate billings. 'Aside from prepaid meters, other forms of meters can also give accurate billing,' he added.
Part of the revenue accruable from the new tariff, he said, would be committed to acquiring new meters.
Speaking on the reviewed tariff, the IKEDC boss said, 'Government has good intentions reviewing electricity tariff. Government intention is genuine, and it is to make the sector to survive. The revenue generated will be used to support power generation, distribution and transmission. Investors will come in based on the competitive tariff.'
He, however, said that the company has observed some billing anomalies in some areas under it, and had made conscious effort to address the inconsistencies.
Akamnonu reminded members of the public that the company had stopped the collection of meter maintenance charge and connection fee, adding, 'Customers have the right to get connection wires and employ the services of qualified personnel to do their connection. We charge nothing now.'
He said it is not the company's intention to oppress any customer through excessive billing, stressing that customers should endeavour to present their cases with all sincerity and truthfulness.
Akamnonu, however, cleared the air on the allegations of outrageous bill linked to the new electricity tariff introduced by the Federal Government recently.
He said the series of allegation raised by some consumers in the print media are not a true reflection of what the utility company billed them during the affected period; rather, it was a campaign to tarnish the image of the company.
He insisted that the current billing is not up to 300 per cent increase as some customers claimed, adding that the billing is 'just averagely 38 per cent increase in line with the new tariff structure, while some areas are even paying lower.'