Osibodu To Step Down From Union Bank Post In Three Months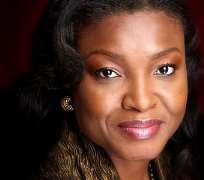 SAN FRANCISCO, July 23, (THEWILL) - Group Managing Director of Union Bank of Nigeria Plc, Mrs. Funke Osibodu, is due to exit her post towards the end of this year, precisely in another three months, after slightly over three transformational years of returning the bank to a sound footing.
However, there are indications that she may continue with the board in a non-executive capacity, lending advisory support to the incoming executive.
Four new non-executive directors are also to be appointed (subject to regulatory approval) while the existing executive directors continue with the bank. Insider information reveal that the blueprint is to leverage on Osibodu's excellent transformation work, retaining existing institutional memory in building a world-class commercial banking institution.
Having fully completed her assignment, she will hand over to a new MD (subject to regulatory approval) just before proceeding on leave towards the end of the year.
Under Osibodu, Union Bank survived its most challenging era ever, coming after a debt crisis and corporate governance issues that brought the Nigerian banking industry close to collapse in 2009. This had prompted the Central Bank of Nigeria (CBN) to fire the former management of the bank alongside those of seven other banks; and Osibodu was appointed the MD/CEO in 2009.
She led the bank's turnaround: assets recovery, recapitalisation, rebranding; and restored customer and investor confidence in the organisation.
Union Bank's balance sheet for the 2011 financial year, through December, showed positive net assets of N197 billion compared with negative net assets of N115.7bn a year earlier. It is also believed that the first quarter March 2012 and second quarter June 2012 results of the bank are impressive.
Osibodu led a process that, for the first time in the history of Nigeria, culminated in the largest international consortium of foreign investors investing $500m in a Nigerian bank, and in Nigeria, despite the world economic crisis.
Analysts attributed the investments to the bright prospects of the bank, as inspired by the Osibodu-led management. Union Bank is the only bank out of the eight intervened banks that was able to retain its stand-alone status and name.
Union Bank's stock, which is trading at N4.24 per share on the Nigerian Stock Exchange (NSE) as at today, achieved its longest winning streak in 10 weeks on 18th July, gaining 22.6 per cent to N4.24 at the market close, the longest streak of gains since 7th May. This was attributed to rising investor confidence.
"Those who are buying the stock (Union Bank) are doing so on speculation that the bank will make a turnaround," Raheem Mohammed, a broker at Kundila Finance Ltd., said.
Analysts believe Osibodu used the leverage of her hands-on experience in business turnaround to return Union Bank to its pride of place as one of Nigeria's most formidable financial institutions. She had been managing director of MBC International Bank and Ecobank Nigeria Plc and later joined the board of the Ecobank Transnational Incorporated (ETI).
Early in the year, she was named by Financial Times of London as one of World's 50 Leading Businesswomen — the only African woman and Nigerian who made the list. According to the global jury of experts constituted by FT, she was chosen in recognition of her achievements at Union Bank. "Osibodu was responsible for strengthening the management of the bank, improving discipline and ensuring transparency," the jury said.
The industry will be watching her next move with keen interest; and she will, no doubt, be courted by boards of leading companies to serve on advisory capacity especially in this time of worldwide economic downturn.