Nigerians To Release UK Hostage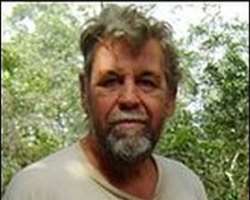 Mr Hughes A British man held hostage in Nigeria for more than six months is to be released, his captors have said.
The Movement for the Emancipation of the Niger Delta (Mend) have held Robin Barry Hughes, 59, from St Margaret's Bay in Kent, since September.
In an e-mail the group said they would release Mr Hughes, an oil worker, "on health and age considerations".
Kidnapping is common in the Niger Delta by armed groups trying to force the government to share oil revenue.
Kidnaps 'to continue'
There is no mention of a second British hostage, Matthew Maguire, from Birkenhead, Merseyside.
Most of the 27 people captured in the September incident have already been released by the group.
Mend said in January the two Britons would not be released until the Nigerian government freed the group's leader, Henry Okah, who is being tried on charges of arms trafficking.
Photographs of Mr Hughes and Mr Maguire were released in January, showing them looking dishevelled but uninjured in a forest clearing.
In an e-mail sent to journalists, Mend had said: "Since their fate is now tied to his, God forbid that Henry Okah should die in detention."
Mend said militants would continue to kidnap "high value oil workers from Western Europe and North America" in 2009 to keep pressure on the government to empower the inhabitants of Nigeria's oil-rich states.