Nigerians face eviction from Christian Village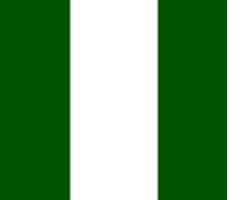 Police are investigating reports that a chief of Christian Village in Accra has ordered the eviction of all Nigerians living in the community.
A town crier is said to have announced the chief's instructions Tuesday.
The chief has denied the reports.
He told Joy News' Sammy Darko it was the youth of the town who took the law into their own hands and asked the Nigerians to leave.
The youth accuse their Nigerian neighbours of unruly behaviour including smoking, fighting and drinking.
One of the angry youth told Sammy although some of the Nigerians lived peacefully, others were notorious for criminal activity.
Their behaviour, he said, made the community prone to constant police harassment which affected some innocent people.
One of the Nigerians admitted some of his compatriots were rogues but added efforts were being made to ensure conformity to the laws of the country.
According to him, Nigerians who resisted any social pressure would be arrested by Nigerians themselves and handed over to the police.
In line with this, the president of the Niger Delta Community, is said to have been holding meetings with opinion leaders to find an amicable solution to the impasse.

Story by Malik Abass Daabu