Lagos Big Girl, Lilian Unachukwu Sends Journalist To Prison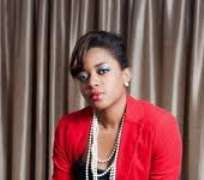 A Lagos big girl, Lilian Unachukwu, some days ago arrested a popular blogger, Ladun Liadi and sent her to Kirikiri prison in Apapa, Lagos.
According to what a source told Nollywoodgists.com on what happened, Ladun allegedly wrote a story about Lilian dating Nicholas Okoye of Anabel.
Offended by the story, Lilian was said to have called the blogger to remove the story, which we were told was effected. The blogger was also reported to have apologised for the mix-up.
Not okay with that, Lilian was reported to have arrested Ladun with police and made her spend a night at Kirikiri prison until she was later helped by a colleague, who facilitated her release from the prison.
Another source told Nollywoodgists.com that Ladun was arraigned before a court in Lagos some days ago before she was thrown into the prison.
A source told Nollywoodgists.com today that Ladun has been released. Efforts to contact Ladun as at the time of this report is still ongoing. Her known number was switched off while Nollywoodgists.com sent a mail to her known e-mail address.
One question that has cropped up from this issue is that, why would someone arrest a journalist and put her in prison? Also is the question of how a 'dating' story would result to being thrown to Kirikiri prisons?
Are we now back to a military era where there is a kangaroo court or summary trial?
Lilian Unachukwu owns Liam Fashion & Consulting Agency. She is believed to be in her 20's.
We would update you on the development as it unfolds. For now, the blogger is back blogging.
Click the link below to go to...
[PICTURES] When Top Nollywood Stars Gathered For Ogogo Daughter's Marriage
I Had Crush On Ramsey Nouah--Susan Peters Confesses
Help, I Can't Keep Church Members' Secrets--Pastor Confesses
Chika Ike Hosts 2nd Fan Of The Month, Hernandez Tunaldo To Dinner
[PICTURES] TuFace, Annie, Others Celebrate With Halima Abubakar