FGGC Denies Boko Haram Attack But Confirms Killing Of Students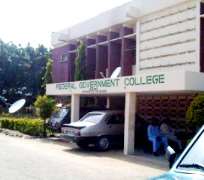 KANO, June 12, (THEWILL) – The management of Federal Government College (FGC), Kano, reported to have been attacked on Monday night by adherents of the Boko Haram Islamist sect, has refuted the news but admitted that two of its students were gunned down by unknown men.
The school said the attack was carried out outside its premises, precisely at a shopping area in Na'ibawa Quarters.

There are indications that the killings might have been the result of a robbery attack that occurred in the area at the time.
Two students were reportedly killed while four others were wounded. The authorities also confirmed that the affected pupils were day students who were attacked after they left the school around 6.00pm.

"We don't know yet what precipitated the attack but certainly two of our students were killed while four others were wounded outside the school," a school source said.
Vice Principal (Admin), Mrs. Elizabeth Kasuwa also confirmed the incident, saying all affected students were males.
The management of the school, she explained, had visited the mortuary of Aminu Kano Teaching Hospital (AKTH), where corpses of the two students were deposited. She added that those who sustained injuries were receiving treatment in the emergency ward of the same hospital.
In another statement, spokesman of the Kano State Police Command, Assistant Superintendent of Police (DSP) Rilwan Mohammed, confirmed the attack, saying that the killings, which took place around Yar Akwa area near some shops, could have been the handiwork of robbers.
"The attention of the Police High Command has been drawn to rumours currently being peddled in both social and other mass media to the effect that Federal Government College, Kano, was attacked by gunmen," a Police statement said. "This is FALSE in its entirety. It is not just a wicked rumour but a very dangerous one capable of causing panic and untold psychological trauma on parents and relatives of students of the school, and also unwittingly drawing the attention of enemies to an institution that they might not have considered as a target in the first instance."