House Set To Regulate Location Of GSM Masts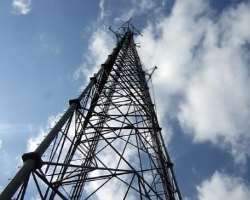 ABUJA, May 30, (THEWILL) - The Federal House of Representatives on Wednesday passed for second reading a bill seeking stricter enforcement of laws guiding the location of telecommunication masts and electricity transmission lines responsible for emitting electromagnetic radiation, a leading cause of cancer.
In passing the bill, the lawmakers argued that indiscriminate citing of the installations close to human habitation portend grave health consequences for Nigerians.
The Bill titled, A Bill for an Act to Provide for the Protection of Humans from Certain Levels of Exposure to Electromagnetic Fields and for other Matters Connected therewith, passed second reading unopposed.
"If you walk the streets of the country today, you will find several operations emitting dangerous electromagnetic substances," sponsor of the bill, Hon. Kingsley Chinda (Rivers/PDP) noted while leading the debate. "It is our responsibility as a National Assembly to make laws to protect Nigerians. The bill is not limited to communication masts, it also relates to electricity poles that are located dangerously close to human habitation."
Supporting the bill, Hon. Peter Akpatason (Edo/ACN) described the bill as "a proactive attempt to protect Nigerians from unhealthy exposure to electromagnetic substances."
Deputy Speaker, Hon. Emeka Ihedioha, who presided over the sitting, referred the bill to the House Committee on Science and Technology for further legislative inputs.