SUBSIDY: FINANCE MINISTRY WILL PAY ONLY VERIFIED MARKETERS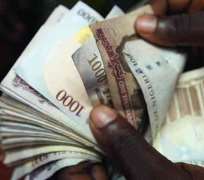 *Speculation that prudence in subsidy payments will cause fuel scarcity wrong
The Federal Ministry of Finance has a responsibility to ensure that subsidy payments are made in a prudent and transparent manner. In line with this focus, the Ministry will continue to pay all marketers whose claims of fuel importation have been verified as genuine.
The next meeting of the Federal Accounts Allocation Committee in June will provide the occasion for resumption of payments.
While it is ready to work with relevant agencies for the common good of Nigerians, the Ministry will not be stampeded into making hasty payments on deliveries that have not been substantiated or verified.
Against this background, the Ministry categorically rejects the idea that a prudent approach to verifying and making payments will lead to fuel scarcity.
Indeed, to say that the Ministry's efforts to learn lessons from the past and reform the way payments are made will lead to fuel scarcity is simply not the case.
The Ministry's approach to the subsidy regime can best be appreciated against the backdrop of the following facts:
1. Based on PPPRA and NNPC's claims, 451 billion of the N888 billion subsidy budget for 2012 has already been spent on arrears for 2011.
2. Since the NNPC/PPPRA's estimate for the 2011 arrears was N232 billion, this means that more than double the projected amount has already been spent and those agencies are is still bringing in more claims.
This is clearly not sustainable and the Ministry has a responsibility to ensure that the lapses that may have led to this unhealthy situation are not repeated. That is the least that the Ministry owes the Nigerian people.
In line with the directive of the President, the Ministry will continue to work towards the improvement of the fuel subsidy regime based on the lessons learnt from our recent experiences.
The Ministry is determined to put in place a strong framework for the fuel subsidy regime that is both transparent and sustainable.
The ministry's approach to improving the subsidy regime is predicated on the following core objectives:
1. Ensuring that the country's finances are managed in a manner that clearly protects the interests of the Nigerian people
2. Putting in place a system that ensures that only the genuine claims of genuine marketers are honoured
3. Performing its functions in an efficient and proactive manner to ensure that Nigerians get fuel at the right time and at the right price.
Paul C Nwabuikwu
Senior Special Assistant to the Coordinating Minister for the Economy and Minister of Finance