Top Human Rights official urges Zimbabwe's president to ensure peaceful elections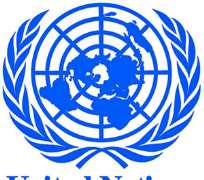 GENEVA, Switzerland, May 25, 2012/African Press Organization (APO)/ -- On her first-ever visit to Zimbabwe, the top United Nations human rights official has urged President Robert Mugabe to ensure that the country's next elections will be free and fair and held in a peaceful atmosphere.
"It was a very important meeting with President Mugabe, where he recounted to me the past history of Zimbabwe and attributed some of the current problems to the past," the UN High Commissioner for Human Rights, Navi Pillay, said after meeting Mr. Mugabe in the capital, Harare, yesterday.
"I commended the President for making a call that there should be no violence in future elections. I urged him to continue to make such calls. I also urged him to ensure that the future elections will be free and fair and free from violence," said the High Commissioner, who arrived in the country last Sunday on a five-day mission (link to article).
While a date for Zimbabwe's next elections has not been set, they are due sometime in the next year.
During her visit, Ms. Pillay has also met other Zimbabwean leaders, including Prime Minister Morgan Tsvangirai, who told her that there are still challenges in the country, despite the formation of the Government of National Unity (GNU) in 2009. The GNU was formed as part of an effort to stop the violence that accompanied elections the previous year, when Mr. Tsvangirai ran against Mr. Mugabe in the presidential polls.
"The Prime Minister was very firm, forthright and convinced me of his commitment towards protecting human rights and his goal is also to have successful elections here," Ms. Pillay said about her meeting with Mr. Tsvangirai.