Ministers at the Global African Diaspora Summit Conclude Discussions ahead of the Summit Tomorrow in Sandton, Johannesburg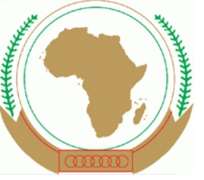 PRETORIA, South-Africa, May 24, 2012/African Press Organization (APO)/ -- The Ministerial meeting held on 23 May 2012 at the OR Tambo Building in Pretoria, South Africa, concluded its deliberations with recommendation expressed in a draft Declaration to be submitted to the Heads of States during the Summit on the Global African Diaspora scheduled to take place at the Sandton Conventional Center tomorrow 25 May 2012 in Johannesburg, South Africa. The Chairperson of the African Union Commission, Dr. Jean Ping addressed participants during the Ministerial session of the Global African Diaspora Summit. (see complese speech of Dr. Ping on AU Website: www.au.int .)
.
The Declaration comprises among others political, program of Action, implementation and follow-up mechanism, priority legacy and priority projects.
The Ministers underscored the need for continuous consultation between Africa and the Diaspora, building of regional networks in other parts of the world, monitoring and evaluation mechanism for assessing progress and accelerating the pace of achievements in the different areas. They also emphasized the need to establish political criteria that will facilitate the desire to ensure effective participation of the Diaspora in the African Union.
The final Declaration will be submitted to the Head of States and leaders of at the Global African Diaspora Summit for adoption.
Journalists are invited to cover the Global African Diaspora Summit on Friday, 25thMay 2012 at the Sandton Convention Centre Johannesburg.
For further information about the Summit please consult the following links:
African Union Website: http://au.int/en/summit/diasporasummit2012
South African Website: www.dirco.gov.za/diaspora