TERRORISM: BOKO HARAM AND THE NIGERIAN GOVERNMENT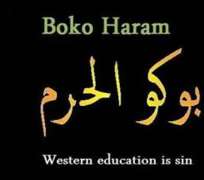 Terrorism, as social scientists and legal scholars have noted, is difficult to define. Even so, the definition that has emerged is not universally accepted. This difficulty may be due to the fact that how terrorism is perceived depends on who the perpetrator is, and who the aggrieved are. And while terrorist activities can be criminal, not all criminal activities are terrorism. Nonetheless, after the horrendous events of September 11, 2001 in the United States, many countries and institutions and scholars alike took it upon themselves to come up with a precise definition.
In many of these definitions and understanding of terrorism, you will find certain phrases, such as, "calculated use of unlawful violence"; "to induce fear"; "to intimidate government"; "to intimidate the citizens"; "cause harm"; "endanger the welfare of"; among others. And even the legislation that was passed by the National Assembly in 2010 entitled, An Act to Provide for Measures to Combat Terrorism and for Related Matters, also contained some of the aforelisted phrases. In all of these, domestic and international laws and conventions seem to be silent when government is the perpetrator and the people are at the receiving end. It is as if a government cannot and does not terrorize its people.
As far as I am concerned, this is a fallacy. It is a fallacy because nation-states, in the pursuit of certain objectives do instill fear, and cause egregious bodily harm. In most cases, their actions do lead to the loss of innocent lives. Just as non-state actors and rogues states are known to commit terrorism at home and abroad, democratic countries also do the same in order to achieve political, religious, or other objectives. How would you label western and non-western countries that cross international boundaries to invade, destabilize, or remove governments they consider hostile or unyielding?
Many of the injurious and insidious actions undertaken by African countries (against their own people) can be classified "War crimes or Crimes against humanity". But for whatever reason, the Civil Society and foreign governments and organizations do not label them thus. At other times — more so in places like Nigeria — many of these actions should have been labeled Terrorism. And I do! I do because, for several decades, successive regimes have been brutalizing and traumatizing the citizens and have, directly or indirectly, been responsible for the loss of several thousands of lives; and for the maleficent and complete destruction of properties.
Ironically, the average Nigerian does not think in terms of terrorism insofar as government actions and inactions are concerned. They simply say, "Hey, this government is wicked…that government is bad." But by any definition and reasonable yardstick, governments — with special attention to the Babangida, Abacha, Obasanjo and Jonathan's governments — have, in varying degrees, been terroristic in nature. Having been a witness to what was done to market women, to protesting university students, to Dele Giwa and many intellectuals and critics, I am convinced that these governments have been terroristic in nature.
What was done to the late music maestro, Fela Anikulapo-Kuti (and his family), were some of the great injustices of 20th century Nigeria: the endless beatings and harassment; the destruction of his musical home; the killing of his mother; and the never-ending false accusations against him and those closely associated with him. But the greatest tragedy of all is the constant and continuing state of destitution and abject poverty most Nigerians live in — in spite of the trillions of dollars in earnings from oil sale and annual budgetary allocations. Therefore, without sounding hyperbolic, I consider the Nigerian government more dangerous than Boko Haram.
On Wednesday, May 16, 2012, several domestic media houses reported Caleb Olubolade, the Minister of Police Affairs, as saying that "the Boko Haram sect has so far carried out 118 attacks in six northern states and the FCT, killing 308 people." Really? What Boko Haram has done, to me, pales in comparison to the number of deaths, destruction, and maiming that are directly and indirectly attributed or attributable to the Nigerian government, especially in the last three decades. If one were to take the post-1970 data into consideration, one could surmise that governments, at both the federal and state levels, have been responsible for 40 per cent or more of the deaths that has occurred in the country.
It is not my intention to dismiss or to make light of the deaths and destruction Boko Haram has caused. After all, I too lost a brother, James Ako Abidde, to Boko Haram in Maiduguri in November 2011. Still, what you should know is that our state and federal governments appear to have caused us more grief and anguish than Boko Haram could ever impose on us. Day after day, hundreds of men, women, and children die as a result of our governments' carelessness, neglect, and indifference. For instance, the failure to provide basic needs (potable water, quality and accessible health care, clean environment, etc.) has led to the untimely death of millions of Nigerians.
And the failure to provide and or maintain good roads and bridges has also led to the death of many. The vast majority of our roads and bridges are substandard and are therefore death-traps for motorists and other road users. Not only are the roads bad, we have shortages of traffic lights and traffic agents. In addition, government allows the importation of vehicles that are not road-worthy, thereby contributing to the vehicular accidents that have become an everyday reality in our country. Furthermore, millions of Nigerians have died because government failed to properly regulate the quality of medicines that are imported for use in our clinics and hospitals and pharmacies.
In addition, inadequate power supply has forced many to import generators. The carbon monoxide these generators emit, along with the poor state of the environment is responsible for most of the cardiovascular and lung diseases many now suffer. Yes, Boko Haram may be responsible for the heightened state of insecurity in the country in recent times, the Nigerian government has been responsible for far more and far worse calamities and iniquities than any group or groups of people since 1960!
Goodluck Jonathan promised to be a different type of president, with a different type of government. He promised a different type of attitude and governing style. In every way imaginable, however, he has failed -- stricken with the same type of governing-diseases that inhabited his immediate predecessors. And there is no hope that he will change for the better. There is no hope at all! Look carefully and you will see that this is a government that lacks courage and wisdom. This is a government that lack foresight and the political will to get things done. From now until 2015, therefore, Nigerians, it seems to me, are trapped. But are they? Well, only time will tell. In politics and in life, anything can happen. Anything!
Written By Sabella Ogbobode Abidde
[email protected]

Disclaimer:

"The views/contents expressed in this article are the sole responsibility of

thewillnigeria.com

and do not necessarily reflect those of The Nigerian Voice. The Nigerian Voice will not be responsible or liable for any inaccurate or incorrect statements contained in this article."
Articles by thewillnigeria.com