Airtel ranked amongst Top 100 Global Brands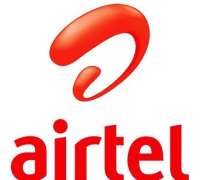 NAIROBI, Kenya, May 24, 2012/African Press Organization (APO)/ -- Bharti Airtel ('Airtel') (http://www.airtel.com), a leading global telecommunications company with operations in 20 countries across Asia and Africa, today said that Airtel has joined an elite club of global brands by making it to this year's BrandZTop™ 100 Most Valuable Global Brands list.
Logo: http://www.photos.apo-opa.com/plog-content/images/apo/logos/airtel.jpg
With an overall ranking of 71 and brand value of USD 11.5 billion, Airtel has been ranked ahead of top global brands such as Citi (82), Sony (86), MTN (88), China Telecom (90), and Volkswagen (96).
The BrandZ Top 100 Most Valuable Global Brands study conducted by leading global research firm Millward Brown. It is the only brand valuation that takes into account what people think about the brands they buy alongside rigorous analysis of financial data, market valuations, analyst reports and risk profiles. The ranking is arrived through a continuous in-depth quantitative research on a category-by-category and a country-by-country basis. The research covers some 2 million consumers and more than 50,000 brands in over 30 countries.'
Distributed by the African Press Organization on behalf of Bharti Airtel Limited.
About Bharti Airtel:
Bharti Airtel Limited (http://www.airtel.com) is a leading integrated telecommunications company with operations in 20 countries across Asia and Africa. Headquartered in New Delhi, India, the company ranks amongst the top 5 mobile service providers globally in terms of subscribers. In India, the company's product offerings include 2G, 3G and 4G services, fixed line, high speed broadband through DSL, IPTV, DTH, enterprise services including national & international long distance services to carriers. In the rest of the geographies, it offers 2G, 3G mobile services. Bharti Airtel had over 253 million customers across its operations at the end of April 2012. To know more please visit, http://www.airtel.com