Senate Mandates NNRA To Clear The Country Of Lonizing Nuclear Material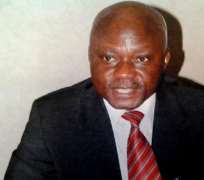 ABUJA, May 20, (THEWILL) - The Nigeria Nuclear Regulatory Agency, (NNRA) must expedite work on the challenge of freeing the country of ionizing nuclear material, the Senate said at the weekend.
The agency was specifically asked to train and provide the requisite manpower capable of monitoring the flare of ionizing gas in the country.
Chairman, Senate Committee on Petroleum (Upstream), Senator Emmanuel Paulker handed down the mandate during an oversight visit to the office of NNRA in Abuja, where other committee members also expressed dismay with the inadequate number of experts at the disposal of the agency.
He said that the 120 experts on ground for such Herculean assignment will be unable to cover the length of the task, in a country with large oil rigs across the Niger Delta.
"That number cannot cover the oil wells in my village alone at Bayelsa," Paulker said. "Let us be realistic. I am at a loss not over the calibre of people, but about the readiness of this agency to address this unique challenge of the country. On our own part, we will do our bit to assist. Remember, we did not remove a kobo from your budget."
Paulker assured that government was aware of the role of the agency in the nation's economy, and would provide all necessary logistics.
Earlier in his opening address, acting director-general and chief executive officer of the agency, Dr. Martins Ogharandukun appealed to the committee to assist in the passage of a bill sent by the agency to the Senate, and also pleaded for help in solving the problem of "gross underfunding" by government.
He shockingly revealed that the agency is presently facing eviction threats from its landlord due to its debts. "The problem is not unique to NNRA. I learnt that other government agencies have similar problems. But we beg for help all the same," he added.
He also said the agency was managing to get round its understaffing challenge by placing many of its workers in Port Harcourt, moving around oil activity areas to monitor the flaring.
The committee similarly visited the office of Petroleum Technology Development Fund (PTDF) in Abuja, where it expressed satisfaction with ongoing projects at the head office, especially the appointment of over 90 per cent of Nigerian workers by the contractor, Julius Berger.