Senate To Investigate Casual Employment Of FGC Teachers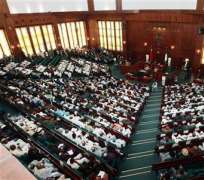 ABUJA, May 17, (THEWILL) - The Senate on Thursday expressed serious concerns over the casualisation of teachers in Federal Government Colleges (FGCs) across the country, saying the disturbing trend would further complicate the woes of the nation's education sector.
Consequently, it mandated its Committees on Education and Establishment to undertake a comprehensive investigation into the allegation as it affects the FGCs in particular, and the civil service in general.
The resolution was sequel to a motion titled, Plight of Casual Teachers in the Education Sector, sponsored by Senator Andy Uba (PDP, Anambra).
Leading the debate, he disclosed that about 100 teachers were given causal appointment letters in FGCs in Anambra, Imo, Delta and Edo.
"Statistics have shown that there are about 27 casual teachers in the Federal Government Girls College, Owerri, Imo State; 20 in Federal Government Girls College, Onitsha, Anambra State; six in Federal Government College, Warri, Delta State; about 20 in Federal Government Colleges in Port Harcourt, Rivers State and Benin, Edo State respectively," he revealed. "And there are more in other Federal Government Colleges throughout the federation. Some of them have been there for the past 12 years."
He lamented that casualisation of teachers had impoverished many teachers. "The practice violates existing laws in Nigeria and international conventions on labour to wit The African Charter, Section 7(1) of the labour Act, Cap L1 LFN 2004, and the International labour Convention, to which Nigeria is a signatory," he added.
He said some of the affected teachers had Masters in various disciplines, including Chemistry, Mathematics, Computer, English Language and Literature in English, among others.
Contributing to the motion, Senator Danjuma Goje observed that casualisation of teaching labour, when added to the many challenges already bedeviling the sector, would not augur well for the people.
Also sharing his position, Senator Ahmed Lawal observed that the country at this time needs motivated, qualified and competent teachers.
While calling for full employment of the affected teachers, Senators Yusuf (Nassarawa), Enyinnaya Abaribe and Emmanuel Pualker argued that necessary committeea should be mandated to examine the issue.