Amnesty Protest: Kuku Defends Itsekiri Youths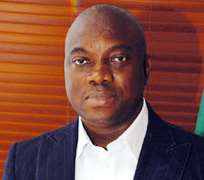 ABUJA, May 17, (THEWILL) - Special adviser to the President on Niger Delta, Mr. Kingsley Kuku on Thursday supported the Itsekiri National Youths Council, saying its petition protesting the exclusion of its members who were militants is legitimate.
Kuku, who made the confirmation when he appeared before the Federal House of Representatives Committee on Public Petitions, said that the former Itsekiri militants were not included in the presidential amnesty programme because they refused to be tagged ex militants.
Asides blaming the initial refusal of the Itsekiris to be part of the programme on skepticism, he also denied favouring his Ijaw kinsmen over the Itsekiri youths in the implementation of the programme.
"There were fears among some persons that the programme was just a ploy designed by the federal government and the oil and gas multinationals to lure out the agitators from the creeks and possibly harm them," he said. "As we all can now testify, the programme has become a resounding success and these previously sceptical persons now want to be included."
He revealed that there were still many more ex-militants waiting to be included in the programme.
"Even till this day, hundreds of ex-agitators in the Niger Delta who did not come forward to be enlisted within the stipulated deadline are still agitating to be included in the programme."
He maintained that were it not for the violent protests by some ex-militants in 2011, President Jonathan would have approved the inclusion of ex-militants earlier excluded.
The House committee thereafter urged the president to review his stand and approve the inclusion of the Itsekiris.
It will be recalled that in 2009, the federal government under the leadership of late President Umaru Yar'Adua proclaimed unconditional amnesty for militants in the Niger Delta region.