ACN's Accusation Of Rigging, The Height Of Hypocrisy - PDP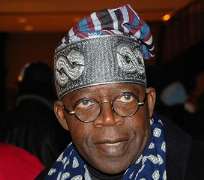 ABUJA, May 17, (THEWILL) - The fact that the Action Congress of Nigeria (ACN) waited more than a year after the 2011 presidential election before voicing its belief that it was rigged is the height of hypocrisy, the Peoples Democratic Party (PDP) has said.
PDP branded its rival party, ACN, as belatedly regurgitating falsehood from an already digested fact.
"This is a very shameful attempt to regurgitate falsehood from a well known fact," a Thursday statement release by PDP's national publicity secretary, Olisa Metuh, said. "It is over a year since the 2011 presidential election, which the Peoples Democratic Party won fair and square as attested to by local and international observers. And it is on record that neither the ACN leadership nor its presidential flag bearer challenged the credibility of that election."
PDP recalled that "ACN's Pontifex Maximus," Chief Bola Ahmed Tinubu had, while presenting a paper at Chatham House, London on 18th July 2011, admitted the victory of President Goodluck Jonathan at the polls to a global audience.
Tinubu was alleged to have said: I believe Jonathan won the election... To be honest, the opposition did not run a strong enough and sufficiently coordinated campaign with a unifying message. The opposition believed that public disenchantment with the ruling party, PDP, was enough to get rid of them at the polls.
In retrospect, we made an important strategic mistake that continued to play out and weaken us throughout the campaign. The major opposition parties began their serious work too late... In the end, the opposition parties danced with one another but did not embrace. Our constant dancing, however, confused the public and partially doused some of the public's enthusiasm.
PDP, therefore, expressed surprise that the "self-acclaimed merchants of lights" have turned "vendors" of falsehood.
"Waking up a year later to voice an ignoble dissent to an election whose credibility it admitted to the whole world is sheer hypocrisy, an understandable swing to placate extant fancies, at the end, a suicidal self abjuration," the statement lashed out, adding that as a party, it is "determined not be bothered by the unholy alliance of the ACN and the CPC, whose ultimate target is to distract our irreversible commitment to the transformation of Nigeria."