GENERAL MUHAMMADU BUHARI (RTD): BETWEEN RECKLESS RHETORIC & A SORDID HISTORY (IN LEADERSHIP)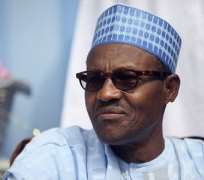 Clearly, General Muhammadu Buhari (rtd) seems to have a penchant for violence unlike our President, Dr Goodluck Ebele Azikiwe Jonathan GCFR.
Buhari wants a revolution in a democracy he once fought so hard to kill and then killed in 1983. That was not his first coup d'état.
In 1975, a group of Colonels of the Nigerian Army namely, Col. Muhammadu Buhari, Col Abdullahi Mohammed (then Director DMI), Col Joseph Nanven Garba, Col Shehu Musa Yar'Adua & Col Ibrahim Taiwo conspired to overthrow General Yakubu Gowon after which they transfered power to General Murtala Muhammed as Head of State.
In 1983, barely months after President Shehu Shagari was re-elected as President of Nigeria for a second term, General Buhari, then GOC, 3rd Armoured Division, struck with his military boys again.
Barely two years in his military government, the boys with whom he struck out President Shagari in 1983, struck him out.
Since then, he kept quiet. He knew what the boys would do to him if he opened his mouth.
On October 17, 1986, Dele Giwa, editor-in-chief of Newswatch Magazine was summoned to the offices of the Ismaila Gwarzo led State Security (SSS) in Lagos where Colonel A.K. Togun accused him of planning a social revolution and of smuggling arms into the country.
On October 19, 1986, two days later, Dele Giwa was killed by a parcel bomb which was delivered to his front door.
That was how they treated people who wrote or spoke about revolution in those days of military rule. So Buhari could not afford to speak out or speak up then.
Now, let us go back by two years to the days of the first despot.
In 1984, General Buhari, in a campaign to brutally repress the press, promulgated Decree No.4.
On July 4, 1984, the Guardian Newspaper and two of its journalists Tunde Thompson, then Senior Diplomatic Correspondent and Nduka Irabor, who was Assistant News Editor, became the first victims of this very obnoxious decree.
The two journalists were eventually jailed for one year without an option of fine! Guardian Newspapers was fined Fifty Thousand Naira (N50,000.00)
What was their crime? They had published in The Guardian of April 1 & 8, 1984 stories with the headlines "Eight Military Chiefs Tipped as Ambassadors" and "Haruna to Replace Hannaniya"!...That was all and they got one year imprisonment!!
Imagine what would have happened to them if they had called for a revolution if the military did not leave power!
General Buhari (rtd) did not stop there in his drive to crush free speech and free press. He began to allocate import license for the importation of newsprint to Newspaper organizations. Media houses that were critical of his government were denied import license while some other newspaper houses had their newsprint seized and shared by the Federal Government owned newspaper houses.
Today, this same despot and dictator enjoys the beauty of free speech and even has the effrontery to call for a revolution in a democracy which he once fought hard to kill.
We will not allow him again! If need be, we will take the war to his doorsteps.
General Buhari (rtd) went hungry for a long time. He went so hungry that he jumped up to Abacha when Abacha dangled a survival carrot.
He agreed to serve under a despot & dictator General Sani Abacha in whose watch Shehu Musa Yar' Adua was murdered and in whose watch, one of Nigeria's most legendary politician, businessman and philantropist Chief MKO Abiola was thrown into jail. He died in that jail.
Now Sani Abacha instructed General Buhari to make sure that 20% of PTF proceeds should be channelled to the military. Buhari did not ask questions.
General Buhari served as PTF boss under the worst leader that Black Africa has ever produced. It took the Almighty God to take that leader down.
In that time, General Buhari kept quiet. He could not even dare talk about a revolution. He knew he had to survive.
He is lucky man. If President Jonathan was not an advocate of free speech, Buhari would have been tossed into jail the same way he tossed others like Fela Anikulapo Kuti and the many others who his press decree hunted and hounded.
When he (Buhari) was head of state, he had no plans to hand Nigeria over to a democracy but he wants to enjoy gains of our democracy
When Abacha suddenly decided to retire and automatically become civilian president, General Buhari did not call for a revolution.
When Abacha was framing soldiers and civilians for coup plots, General Buhari did not call for a revolution.
When Abacha's killer squads were rampaging the country killing and assassinating Nigerians, General Buhari did not call for a revolution.
While General Buhari was pretending to be busy at work at PTF, Kudirat Abiola, Pa Rewane, Alex Ibru and many others were gunned down in cold blood, Buhari kept quiet.
Rather than speak up, he told Nigerians on June 9, 2008 that Abacha did not steal Nigeria's money!
It did not even matter to him what the Swiss banks and other European Banks were saying at the time. Neither did it matter to him that billions of naira in foreign currencies had been repatriated back to Nigeria.
Rather than speak up, Buhari lied to Nigerians. In broad daylight!
Now that we are working hard and across the clock to re-build a democracy which would have been far more matured by now if General Buhari and his leeches had not truncated the democratically elected government of President Shehu Shagari, this former dictator-general wants to call for
a revolution.
Only in Nigeria!
Written By George Kerley
[email protected]

Disclaimer:

"The views/contents expressed in this article are the sole responsibility of

thewillnigeria.com

and do not necessarily reflect those of The Nigerian Voice. The Nigerian Voice will not be responsible or liable for any inaccurate or incorrect statements contained in this article."
Articles by thewillnigeria.com