President Donald Kaberuka Invited To The 38th G8 Summit And To The White House By President Obama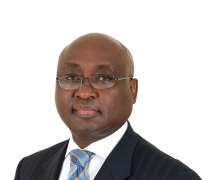 WASHINGTON, May 16, 2012/African Press Organization (APO)/ -- At the invitation of the President of the United States, Barack Obama, the President of the African Development Bank, Donald Kaberuka, will be attending the Group of Eight (G8) meeting at Camp David in Frederick County, Maryland on 18 and 19 May.
Photo: http://www.photos.apo-opa.com/plog-content/images/apo/photos/donald-kaberuka---afdb-president.jpg
The discussions will centre on the subject of food security in Africa and will also show how Africa's voice is being heard at the highest level.
Donald Kaberuka will also be attending a special luncheon at the White House during his time in the United States.
Distributed by the African Press Organization on behalf of the African Development Bank.