Bank Consolidation Engineered Capital Market Crash, Says Soludo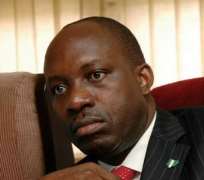 ABUJA, May 15, (THEWILL) - The bank consolidation exercise under the administration of former president, Chief Olusegun Obasanjo, contributed to the crash of the nation's capital market, former governor of the Central Bank of Nigeria (CBN), Prof. Charles Soludo has said.
Soludo stated this in his presentation before the Federal House of Representatives' ad hoc committee investigating the near-collapse of the capital market, admitting that the country "basically engineered the new market" it now desperately seeks to turn around.
He maintained that there would have been no market collapse to talk about without consolidations, but added also that market crash is unavoidable and can happen to the country.
"With the advent of consolidation, there was mass participation in the market as everyone wanted to become a stockbroker or dealer in the market. Banks also extended margin loans to market participants," he explained.
"As a result, risk management and corporate governance infrastructure of the operators and regulators did not cope with the explosions in size, thereby creating the new stock market."
The former Anambra State gubernatorial candidate for the Peoples Democratic Party (PDP) warned that the capital market crash could worsen if the economy does not improve.
"The Stock Exchange cannot be better than the systemic competitiveness of the economy. Investors are not stupid. When the market was booming, Nigeria was not rated the 14th failed state in the world....think about this! See all the reversals of privatisation and so on; the stock market is simply a barometer," he pointed out.
Soludo wondered how the "market cap is basically today at the level I left it three years ago" despite monthly oil price averaging $100 per barrel and over 2 million barrels day, and with all the reforms in money and capital markets (supposedly there is no more lax regulation/supervision), and despite Dangote's over N2 trillion listing, which lifted the market cap over N8 trillion.