Reps Seek Financial Autonomy For State Assemblies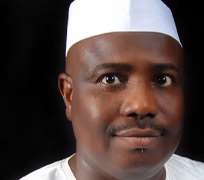 ABUJA, May 09, (THEWILL) - The Federal House of Representatives on Wednesday approved for second reading, a bill seeking to further alter the Constitution of the Federal Republic of Nigeria and give financial autonomy to State Houses of Assembly.
The House, presided over by the speaker, Hon. Aminu Waziri Tambuwal referred the proposed law to its Special Ad hoc Committee on Constitution Review for further legislative action.
It will be recalled that in 2010, the Constitution of the Federal Republic of Nigeria, 1999 was first altered. And in the process of that first alteration, attempts were made to give financial autonomy to the National Assembly, the State Houses of Assembly, and the Independent National Electoral Commission (INEC).
In his lead debate, deputy minority leader, Hon. Abdulrahman Suleiman Kawu (ANPP Kano) pointed out that for any democratic setting to thrive, the three arms of government must be independent of one another in their operations, especially in their financial dealings.
Kawu lamented that the state legislatures are currently not operating independent of the state executive councils, a situation that has resulted into inefficiency and lack of proper over-sighting of the state apparatus by the state legislature.
According to him, the proposed alteration, therefore, would create and insert state Houses of Assembly on a first-line charge, which he stressed would give state Houses of Assembly further autonomy to enable them discharge their constitutional mandates more effectively and efficiently.
In his contribution, the deputy majority leader, Hon. Leo Ogor argued that the financial independence of state Assemblies is not negotiable.
Others who supported the bill include chairman of the House Committee on Media and Public Affairs, Zakari Mohammed; Orker Jev, Abdu Musa, Nnenna Okeji, Nado Karibo, Emmanuel Jime, Ndudi Elumelu, Bukar Goni, Peace Nnaji, Babatunde Adewale, Daniel Reyneiju, Patrick Ikhariale, Engr Wudil and Sani Kalgo among others.
In his ruling, Speaker Tambuwal cautioned against erroneous perception of the bill in some quarters as a piece of legislation targeted at individuals in the country.
"We should not be having semblance of democracy, rather we should be seen to be practising democracy," he said.