Southwest PDP Vows To Appeal Court Ruling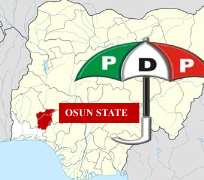 SAN FRANCISCO, April 28, (THEWILL)- The Peoples Democratic Party (PDP) in the Southwest has said that it will appeal against Friday's ruling by a Lagos High Court nullifying the party's zonal congress held in Oshogbo, Osun State, on March 21, 2012.
In a statement signed by its legal adviser, Barrister Sola Oludipe, the party argued that it was neither served any court processes nor put on notice of an impending legal matter relating to the congress or any other issue.
"Our attention has been drawn to newspaper reports on a court ruling, purportedly nullifying the Southwest Zonal Congress of our party, the Peoples Democratic Party (PDP) held in Osogbo, Osun State on March 21, 2012," a part of the statement read. "As stated earlier, we were not aware of any suit on the Congress. We, however, understand that the ruling was part of a court process that has been on before the zonal congress. No formal notification was given to join the present zonal executive of the PDP in the suit.
The party said it would obtain a copy of the judgment and study it.
"Thereafter, we will exercise our rights to appeal by filing an appeal against the ruling," it further stated. "We also wish to state further that as a party that respects the rule of law, we will not flout any court order. Rather, as said earlier, we will exercise our rights under the law by appealing against the ruling."