AZAZI BLAMES PDP FOR SECURITY PROBLEMS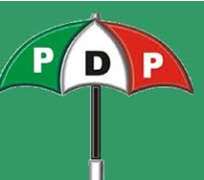 The National Security Adviser, Gen. Andrew Owoeye Azazi has said that the ruling Peoples' Democratic Party (PDP) should be blamed for the security challenges confronting the country. Azazi, who gave the submission, stated that the ruling party planted the seed for some of the problems facing the nation now that some persons from certain part of the country cannot be president based on its zoning principle.
The NSA, who spoke in Asaba, the Delta State capital at the ongoing second South-south Economic Summit with the theme, 'Development, Investment and Security,' stated that to address the security challenges which include kidnapping, armed robbery, Boko Haram bombing and other violent crimes, there is need to understand the entirety of the problem, from their genesis.
'The other day when I stated that the issue of Boko Haram cannot be dealt with in just one day and that it has to be gradual, people interpreted it to mean that Boko Haram has come to stay with us. What I meant was that there was a need to understand where the problem is coming from and avoid this fire brigade approach to such national challenges.
'We do not need to politicize the security challenge on our hand. And most people are not always comfortable when I say in some quarters that the PDP is to be blamed for some of these problems. The PDP got it wrong from the beginning by claiming that its convention and rules state that this person can rule and this person cannot,' he declared.
Azazi, who spoke on the topic, 'Conversations on Terrorism and securing the Gulf of Guinea,' observed that though Boko Haram was a religious crisis, it was all about economic problem, adding that to alleviate this problem, there was need for economic empowerment and human capital development.
'What started several years ago was not realized. For instance, the Boko Haram as very many persons said because they were hungry, but nobody bothered to check why the indiscriminate attack. We must explain the critical causes of insecurity as a spirited measure to the public,' he said.
He called on the political class to put their house in order by seeing all persons as capable of holding any political office irrespective of the ethnic groups they belong, adding: 'In your parties, talk to yourselves.'
Gen. Azazi, who fingered non-assessment of infrastructure in Nigeria as a threat to security, observed that in Delta and Edo States, there has been an increase in the rate of robbery and kidnapping activities, adding that to reduce the spate, there should be need for an efficient and motivated security outfit.
'Do we have a police force we can rely on? People do not have enough confidence in our security agencies, but we can join hands to reform the police force. My intention is to give you hope that if you work with us, security can improve,' Azazi said.
The National Security Adviser noted that security was about good governance and public safety, stressing that governors of the South-South region should be alive to their responsibilities to the people of their respective states.