Airtel, 2Face Stage Buckwyld N Breathless Concert in Lagos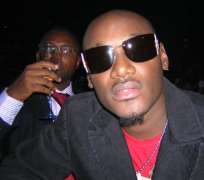 Lagos, Nigeria; Friday, April 27, 2012: Leading Telecommunications Services Provider, Airtel Nigeria and renowned African music artiste, 2face Idibia have concluded plans to stage the 3rd edition of Buckwyld 'n' Breathless, a high level musical concert featuring exclusive performances from the African queen crooner, 2face Idibia.
The concert, which will hold on the 30th of April, 2012 at the prestigious Eko Convention Centre, Victoria Island, Lagos will also double as a launch event for 2face's latest and fifth studio album, Away and Beyond.
At the event, 2face will perform new materials from his Away n Beyond album while Airtel will provide guests a foretaste of the exciting features on its foremost value offerings for the Nigerian youth, Club 10 Hook, also a musical platform.
Speaking on Airtel's collaboration with 2face on the concert, Chief Operating Officer and Executive Director of Airtel Nigeria, Deepak Srivastava said Airtel is delighted to throw its full weight behind its brand ambassador and one of the greatest artistes from Africa, saying the event will provide a great platform to engage and excite music lovers across the country.
On the Club 10 Hook Contest, Srivastava said the Club 10 Hook was designed to excite, engage and reward talented Nigerian youth as well as create a credible reward platform for them.
"Nigerians love music; they are trendy, social and innovative. With the launch of Club 10 Hook, we want to offer our customers excitement and enjoyment; and the unique opportunity to develop their talent and also enjoy a taste of stardom," said Srivastava.
The Buckwyld N Breathless concert will afford 2face an opportunity to perform some of his new songs as the concert doubles as an album release concert.
This time, organisers say guests can expect a slight variation as 2Face will be interpreting more recent music off his fifth studio album. The event will be a continuation of the breathtaking production that fans have come to associate with 2Face and the Buckwyld N Breathless brand. The first of the series which held on September 26, 2010 was a well-attended concert with fantastic reviews for the sheer energy and captivating nature of the deliberate performances and the impeccable choreography put together by 2Face and his support cast. The second edition held on November 6 2011at the O2 Arena in London, a concert which is still talked about in glowing terms in the English capital.
In other related news, 2Face recently released a new single titled 'Rainbow'. The song is the first single off his fifth studio album, which will be released under Hypertek Records. The song, written by 2Face Idibia, was mixed and produced by Femi "Femdouble" Ojetunde and Olubunmi "G$oL" Afolabi for Femdouble Entertainment and mastered by Adrian Morgan for Timeless Mastering, NY.
Without any doubt, the most accomplished artiste of his generation, 2Face Idibia put out his first recording Body & Soul as a member of the trio Plantashun Boiz in 1999. Thirteen years later, having gone through more ups and downs, the artiste has emerged a newer, stronger brand, winning several awards for his last effort Unstoppable.