…WHY WE SUMMONED 17 OIL FIRMS, BY HOUSE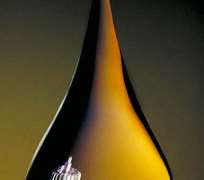 The House of Representatives has dismissed fears that the decision to re-invite the 17 oil marketers that did not appear before its ad-hoc committee that probed the fuel subsidy regime was a strategy to scuttle the report.
Addressing newsmen shortly after amending the clause recommending the handing over of the 17 companies to 'the relevant anti-corruption agencies', Chairman of the House Committee on Media, Hon. Zakari Mohammed, said the decision was taken in the interest of fair hearing.
'It is not true. People know that the 17 oil companies are being economical with the truth. We decided to re-invite them in the principle of fair hearing. If they appear within the next two weeks, whatever report we have on them will form part of a supplementary report,' he said.
He dismissed speculations that the oil companies may have adopted non-invitation as a strategy to scuttle the report. He insisted that a two-week grace to the companies would not affect whatever stand the lawmakers would take on the report.
'We are giving them an additional two weeks. It does not and cannot change the decimal. It remains the same. We are aware of the enormous responsibility on us and can therefore not afford to fail,' he assured.