House Of Representatives Subsidy Probe: The Full Report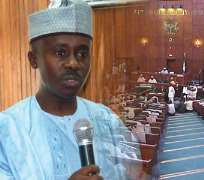 SAN FRANCISCO, April 20, (THEWILL) - The Honourable Farouk Lawan led House ad hoc committee on the subsidy regime management Wednesday morning submitted its report on the floor of the chambers amid allegations that the probe was selective and that its final report may have been doctored to exclude the biggest and most influential beneficiaries of questionable subsidy payments.
The House is to commence consideration of the report on Tuesday, April 24, 2012.
Below is the full report as obtained by THEWILL.