WHAT EXACTLY IS TRUE FEDERALISM & SONACO?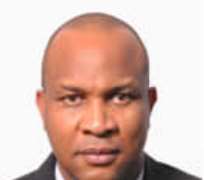 In The Pointer of Tuesday, February 7, 2012, there was a headline captioned "We Want True Federalism, Says Balarabe Musa, Others." I now asked myself do all these pundits and the masses in general understand what federalism really means, whether it is the true one, the fake type, the hybrid type or the naija type.
According to the article "Eminent Nigerians… have canvassed for true federalism as the panacea to the myriad of problems facing the nation." The question (or problem) is whether the Nigerian constitution embodies true federalism. Mr. Balarabe Musa is a former Governor of Kaduna State who made the statement at a national dialogue organized by the National Summit Group in Lagos. .
One interesting thing to note is that the 1999 Constitution of the Federal Republic of Nigeria is similar in many parts to the 1979 Nigerian Constitution. Both were handed to us by the military. The 1979 constitution was modeled after the American Constitution. So, by implication, it means the 1999 constitution was modeled after the US constitution. While doing my doctorate degree in Jurisprudence at the University of Miami School of Law from 1991-1994, I wrote a research paper on the similarities between the 1979 Nigerian Constitution and the American Constitution. For clarity, when I say America, I mean the United States of America. I will borrow from that research paper to elucidate the issue of "true federalism."
Before delving into the issue of true federalism, let us touch on SONACO. It is not the name of an oil company, but rather the latest way of abbreviating Sovereign National Conference. When I was a small boy (I still am to many people), I used to understand that every Nigerian was born with a love for initials or acronyms. That is why we have the NLC, PDP, DPP, NFF (or is it NFA?), and NEPA (sorry I mean PHCN)). Anyway, just like PHCN used to be NEPA, SONACO used to be called SNC. So what does SONACO mean? In a nutshell, it is about a supposed meeting of all the ethnic groups (I guess all 250 or so) in Nigeria to decide whether we still get to exists as a nation, and if we do, how to share (or eat) the national cake. I am not sure who will pay for the meeting, how many days it will last and how the representatives will be chosen. NADECO (here we go again with another set of initials) was one of the early champions of the call for SNC (sorry again, I mean SONACO). I understand their clamor for even a constitutional conference. Both the 1979 and 1999 constitutions were handed to the country by the outgoing military regimes. The other notable Nigerian constitutions include the Arthur Richard Constitution of 1946, The First Republic Constitution of 1963 with Dr. Nnamdi Azikiwe as ceremonial President, and the 1958 constitution amended by James Robertson, the last Colonial Governor of Nigeria. The 1999 Constitution starts with the following preamble
"WE THE PEOPLE of the Federal Republic of Nigeria, HAVIING firmly and solemnly resolve, TO LIVE in unity and harmony as one indivisible and indissoluble sovereign nation under God, dedicated to the promotion of inter-African solidarity, world peace, international co-operation and understanding
AND TO PROVIDE for a Constitution for the purpose of promoting the good government and welfare of all persons in our country, on the principles of freedom, equality and justice, and for the purpose of consolidating the unity of our people, DO HEREBY MAKE, ENACT AND GIVE TO OURSELVES the following Constitution:-"
I understand that we did not really give ourselves the constitution. Na soldier dash us. But we copied the language from US Constitution which states:
"WE THE PEOPLE of the United States, in Order to form a more perfect Union, establish Justice, insure domestic Tranquility, provide for the common defence, promote the general Welfare, and secure the Blessings of Liberty to ourselves and our Posterity, do ordain and establish this Constitution for the United States of America."
See my textbook Nigeria & U.S. Legal Systems for a thorough treatment of this topic. In other words, since the First Republic, we have not had a truly civilian originated constitution. Even with that said, can't our grievances be handled by our 109 Senators or 360 Federal House of Representatives members? See Section 71 of the 1999 Constitution. So maybe SONACO is really about true federalism.
Now back to the issue of true federalism. Federalism is defined as "a system of government in which the individual the individual states within a country have control over their own affairs, but are controlled by a central government for national decision." A republic, on the other hand, is defined by the Oxford Advanced Learner's Dictionary as "a country that is governed by a president and politicians elected by the people and where there is no king or queen."
So, that means that the Federal Republic of Nigeria is supposed to be a country where we are ruled by a president and elected politicians, but each state should have autonomy and only controlled by Abuja for national decisions. The Federal Freedom of Information Act (FOI) and Minimum wage, are critical examples. The federal FOI cannot be enforced on state level until it is passed by the individual state houses of Assembly. Whereas, the minimum wage is a national decision that is enforceable nationwide. This is because the Second Schedule to the 1999 Constitution, Part 1, which lists the exclusive legislative powers of the Federal government to include:
"Labour, including trade unions, industrial relations; conditions, safety and welfare of labour; industrial disputes; prescribing a national minimum wage for the Federation or any part thereof; and industrial arbitration."(Underline and italics are mine).
You must read the above with Sections 4 that gives the National Assembly the above authority, along with Section 4(7) (a) which states that:
"The House of Assembly of a State shall have power to make laws for the peace, order and good government of the State or any part thereof with respect to the following matters, that is to say:- (a) any matter not included in the Exclusive Legislative List set out in Part I of the Second Schedule to this Constitution."
You can make a comparison again with the US. In Florida, they have a sunshine law that allows average citizens to watch legislative proceedings and a federal minimum wage.
Generally, countries that we believe have true federalism usually allow the member States within to maintain financial autonomy. Since we copied a major part of our constitution from the US, we should look at how they practice their own federalism. First the States have their own source of income, their own State police, their governors are independent and don't have to run to Washington Dc every month for allocation. In fact, it is usually unheard of for the President to come and commission a project in say the State of Hawaii. One other interesting thing is that they have representative democracy, meaning that they use what is called an electoral college to elect their President. Of course in the over 224 years of American history, they usually do not clamor for state creation. Instead, States or independent regions usually seek to be admitted into the Union called United States of America. That is how the original 13 colonies (States) grew to the current 50 States, except for the ones purchased such as Florida from Spain or Louisiana from France.
In fact, most people do not realize that Americans have over 60 political parties, just like Nigeria. We may only hear of the Democrats and Republicans because they are the two dominant parties, but they have obscure parties like. Freedom Road Socialist Organization, Blue Enigma Party or Objectivist Party. Of course they have something we do not have, which is the ability to run for election as an independent candidate without the need to be sponsored by a political party as mandated by Sections 65(2) (b), 106(d), 131(c) and 177(c) of the 1999 Nigerian Constitution and Section 106(e) of the 2010 Electoral Act (Amended) of the Federal Republic of Nigeria.
So, we are really just like them and they will tell you that they are practicing their own brand of federalism. Their constitution has only 27 amendments since it was created in 1787. The first ten (10) amendments to the US Constitution (called the Bill of Rights) were all ratified on December 15, 1791, while the last amendment was on May 7, 1992. Of course, it will not be unreasonable to be concerned that the Nigerian constitution has undergone too many amendments in 11 years. However, if the American constitution went through ten amendments in four years, maybe we are not doing so badly in Nigeria.
If true federalism is what SONACO is all about, then the proponents have missed the mark. SONACO will not result in true federalism. Our foundation as a nation may not be perfect, but we should be stressing the proper application of federal character as enshrined in our military-hand-me-down constitution, strengthening the judiciary, resource allocation and reduction of ethnocentrism. Discouraging religious fanaticism won't be a bad idea either. Let us make sure we have free, fair and credible elections, along with incorruptible Judges. Then we can hold our elected representatives accountable and recall them for non-performance. Most of the issues raised can be handled in the National Assembly by those we have allegedly given our mandate.
Our growing brand of democracy and federalism needs to be nourished to grow properly. Let us all get on board the transformation train.
Prof Alex O Atawa Akpodiete is an ICT expert, Educator, Consultant, Pastor, lawyer, Political & Social commentator. He has lectured Law, Ethics and Security & Intelligence Studies at the University level here in Nigeria and US. Prof AOA Akpodiete was also certified to teach Computer Science and Mathematics by the State of Florida. He currently divides his time between Nigeria and USA. Contact him on 08138391661 or [email protected]
Disclaimer:

"The views/contents expressed in this article are the sole responsibility of

Prof. Alex O. Atawa Akpodiete, Esq.

and do not necessarily reflect those of The Nigerian Voice. The Nigerian Voice will not be responsible or liable for any inaccurate or incorrect statements contained in this article."
Articles by Prof. Alex O. Atawa Akpodiete, Esq.