Women's Jeans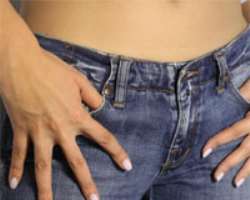 They're continuously popular, hardwearing and look great dressed up or down. If you're looking for a new pair of jeans, here's a guide to getting great fitting women's jeans, whatever your size or shape.
Denim is one of the world's favourite fabrics, not least because it's so hardwearing and long-lasting. The fabric has a long history and has been widely used since the late 18th century. Denim originally got its name due to the place where it was first made. It was first created in the city of Nimes in Southern France, between Avignon and Montpelier. The 'de' part that forms the start of its name means 'from', so the name denim means 'from Nimes.' When it was first produced, it was a form of serge, but the cloth has since evolved into a type of cotton twill.
Jeans have become a perennial and much loved form of clothing for all ages and sexes. They've also evolved in the same way that fashion has, so it's now possible to find an array of jeans in different styles, from skinny jeans, slim and straightleg, to bootcut, wideleg, kick flare and cropped.
These different cuts of jeans all produce a slightly different look when worn. For example, skinny fit are, as they suggest, very skinny and tight fitting. Bootcut jeans tend to have a fitted thigh, then widen as they go down the leg, finishing with a bootleg. Slim and straightleg jeans are generally slim throughout the leg, so are ideal for those with slim legs. Wideleg jeans are a more relaxed fit throughout the leg, making the ideal if you've got slightly bigger legs, and then end with a wider fit around the ankle. Kick flare are similar to both bootleg and wide leg.

In addition to the leg style and fitting, jeans can also be made to sit on the natural waist, below the waist or be hipsters, so there's lots to look out for when you're choosing a pair!
As far as sizing goes, must jeans tend to go by the so-called standard women's clothing measurements, coming in sizes such as 8, 10, 12, 14, 16, 18 and 20. However, clothing manufacturers don't tend to have an exact standard measurement for each of this sizes and, depending on the cut of the jeans, the waist measurement in particular can vary considerably. Due to this, the best bet for getting the perfect fit for your body shape is to take your measurements and go by that.
Taking Your Jean Measurements
In order to determine the perfect size of jeans for you, you'll need to take your measurements. Arm yourself with a tape measure, or get someone to do so for you, and make note of the following:
Waist size – take the measurement around your natural waistline.
Hip size – take the measurement around the fullest part around of your bottom.
Height – take the measurement from the top of your head to the ground. A more accurate measurement is gained if you have no shoes on and have your feet flat on the floor together.
The waist and hip size measurements are the most important for helping you choose the right size and fit of jeans. But it's also very useful to know your height too, as jeans come in various different lengths. Once you've got the measurements noted down, keep a record of them and take the details with you when you hit the shops.
When you're choosing jeans, bear in mind that not all manufacturers will use the same measurements on their products. So a waist that fits you well on one pair of jeans may fit differently on another make. In order to get over this problem, always double-check the measurements on their clothing charts or labels, or ask shop assistants for help and advice. Some companies make this easier than others, by supplying the exact measurements of all their clothing (and it's amazing how much the same size differs, due to different ways of cutting and designing), but with others you may need to fish around for the information more – or take your own tape measure.