Nollywood Actress, Biola Ige: Sweeping Nollywood With Sexiness, Beauty?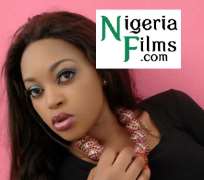 If there is one unarguable unwritten rule in Nigeria's movie industry called Nollywood, it would definitely be that of actresses mostly being light skinned, beautiful and sexy.
Those in this category are many. Just few actresses who are not light skin have joined the class. Omotola, Genevieve, Uche Jombo, Mercy Johnson, Ini Edo and few others are the ones that have rubbed shoulders with the light skinned actresses in Nollywood.
Thanks to the beauty these actresses have, otherwise, it might have difficult for them to match up.
For Osun State-born Biola Ige, who is an Economics graduate of University of Jos, she seems to have complied with Nollywood's unwritten rule.
Hidden Treasure, Humble Hero, Holy City, Blackmail, Tears of Forest, Grand Player, My Fantasy, Escape From No Where, My Virginity, Darkest Link, Loyal Enemies, among others are films she has already starred in.
Though still young in the game, having joined the scandal filled profession in 2009, but will her beauty, sexy looks and her acting skills cut her way through to the elite class?
Will Biola Ige be able to join Chioma Chukwuka-Akpotha, Queen Nwokoye?