NIGERIA: A NATION SUBMERGED BY CORRUPTION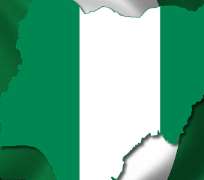 Wednesday April 4th 2012 may as well turn out as one of my worst days not necessarily because of any personal loss but a cover picture in the PUNCH newspaper of that day which shows some of the high profile suspects in Nigeria's largest modern day heist of public fund running to over N32 Billion smiling broadly while being ushered into the Federal High Court premises in the Abuja Division, was my source of sadness and unprecedented trepidation.
That cover photo in one of Nigeria's leading newspapers has once more thrown up a national question whether Nigerians have lost our collective sense of shame and opprobrium. Have we as a people lost our national conscience so much so that persons in high offices caught red- handed helping themselves with public fund as sacred as pensioners' money could afford to shamelessly smile their ways into our nation's court rooms and walk out of that same court armed with a reprehensible verdict of bail guaranteeing them some modicum of freedom?
What this cover photo conveys to the younger generations is that theft of public fund is permissible and that in fact those caught in the criminal and treacherous act of diverting pensioners money only need to have saved enough cash out of the prying eyes of the heavily compromised operatives of the Nigerian security community and use same to hire the services of some of the best senior lawyers in Nigeria to seek to escape punishment in accordance with the due process of the law.
Ironically, only few days before these high profile government officials were granted bail by Justice Abubakar Talba on very liberal grounds, some very senior lawyers were engaged in a battle of wits and quarreled over legal representations for these key suspects that included a serving Permanent Secretary in the Federal Ministry of Niger Delta Affairs, Atiku Abubakar Kigo; Esai Dangabar; Ahmed Inuwa Wada; John Yakubu Yusufu; Veronica Uloma Onyegbulam and Sani Habila Zira. But why is it that Nigerians did not turn out in their large numbers to attend these court sessions to show public disapproval of this alleged brazen act of criminal breach of trust committed by these high profile Government officials?
Few days after gaining freedom from the Court in a case of theft of over N32 Billion pension fund belonging to the Police, the current Permanent Secretary in the Ministry of Niger Delta was quoted in one of the leading national dailies to have admitted that he indeed participated in the largest public heist of money belonging to retirees who have served Nigeria with their best talents only to face the unfortunate fate of dying while awaiting payment of the legitimately entitled pension and other post-retirement emoluments. The question is why has President Jonathan not shown the indicted officials the way out by dismissing them or at least suspending them from their official functions pending conclusion of the cases against them? Is the Government unaware of the extent of damage that the repeated mention of the title of Permanent secretary in the media as a prime suspect in this monumental case of heist will bring to the institution of Government? Have Government officials including President Jonathan also lost their collective conscience and sense of shame so much so that the Federal Government still keep suspects accused of the most horrendous of economic crime in the payroll funded by tax payers? Why has Nigerian tax payers not announced their boycott of any invitation to pay any form of tax to the Federal Government so long as those officials accused of this large scale theft are still been maintained with public fund in public offices even as they undergo trials?
As a member of the federal Government's committee set up by the office of the Federal Attorney General and Minister of Justice Mr. Mohammed Bello Adoke to work out and propose a model bill for onward passage by the National Assembly to streamline the management of confiscated and recovered/forfeited public assets from public officials and other set of Nigerians, I was shocked beyond comprehension why the Federal High Court could so rapidly grant bail to these set of persons accused of this monumental criminal act of brigandage.
To even find out that this bail granted these alleged pension fund thieves happened about the same period that the Federal Government through the Economic and Financial Crimes Commission lost more than half dozen high profile anti-graft cases such as the prosecution of some few former public office holders over the Halliburton bribery scandal that run into several hundreds of millions of United States Dollars and the throwing away by the Federal High Court, Lagos Division headed by Justice Charles Archibong of the criminal prosecution by the State against erstwhile indicted Managing Director of Intercontinental Bank Plc Mr. Erastus Akingbola who incidentally appeared in the cover page of The Guardian newspaper of Nigeria of Tuesday April 3rd 2012 smiling from ear to ear over his Pyrrhic victory against the Nigerian Government.
Dissatisfied with the lackluster approach adopted allegedly by the powerful prosecution team made up of the current National President of the Nigerian Bar Association Mr. Joe Daudu, a Senior Advocate of Nigeria; Mr. Damien Dodo, a Senior Advocate of Nigeria and a national award winner; and another law Professor in the prosecution of Mr. Erastus Akingbola accused of alleged theft of depositors fund running into several Billions, the Presiding Judge of the Federal High Court who spoke more like the defence counsel of Mr. Erastus Akingbola, directed the Federal Attorney General to debrief and/or sack these highly respected senior lawyers from handling the matter.
The collapse of these high profile anti-graft cases signpost that Nigeria is indeed submerged in the ever flowing and threatening ocean of corruption and to compound the critical situation that Nigeria now faces because of the unwillingness of the Federal Government to prosecute and punish officials and alleged rogue former managers of some of Nigeria's banks, these suspects are still being allowed to insult the collective psyche of millions of Nigerians by enjoying unfettered access to some of the stolen fund and therefore are able to engage the services of some of the so-called best lawyers who are ever willing to defend even the murderers of their loved ones if and only if the alleged suspects can make them smile to their banks with stupendous legal consultancy fees and some more slush fund for bribing government paid prosecutors especially the staff of the two anti-graft bodies and by extension the judges to make their cases weak and compromised.
Pat Utomi is a doctorate degree holder in Economics and one of the moving forces behind the setting up of one of Nigeria's finest private Universities, the Pan-African University in Lagos State and he is credited with writing several fine pieces on the kind of political and economic leadership that Nigeria needs now so that we can collective retrieve ourselves from this dangerous and deadly ocean of corruption that Nigeria and Nigerians are submerged in. Writing recently under the beautiful title of "On Why Nigeria Remains Backward", Pat Utomi reflected on the ever present threat of official corruption when he stated thus; "The reign of impunity and the retreat of the RULE OF LAW stokes the fire of the mindless pursuit of riches, mainly through corruption and direct stealing".
Justice Mustapha Akanbi who is in his early eighties was a one time President of the Nigeria's Court of Appeal which is the second highest court of competent jurisdiction in Nigeria and importantly, Justice Akanbi who has since retired from the Nigerian judicial bench after more than three decades of excellent and untainted services to the Fatherland was also the pioneer Chairman of the Independent Corrupt practices and other allied offences commission was recently quoted in one of the national newspapers to have added his voice to the clarion calls by the members of the general public on the hierarchy of the nation's judiciary to take concrete and verifiable action and measures to tackle headlong, the longstanding and well entrenched corruption pervasive in the nation's judiciary because as the last hope of the common man, if corruption is not sufficiently strangulated and exterminated in the judiciary, then the millions of indigent Nigerians may loose faith and hope in the Temple of Justice.
I dare add that if the common people should loose hope on the judiciary and the competence and ability of the judiciary to discharge justice and jail corrupt persons, then sooner or later, the people will take their destiny in their hands and stage violent revolts to capture all the corrupt officials of government and their collaborators in the judiciary for summary execution following the Chinese model whereby corrupt officials are executed publicly.
Nigerians are aware that the Chinese model whereby capital punishment are meted out to corrupt government officials have worked some miracles making it impossible for government officials to embark on brazen theft of public fund which on its own has translated to the giant development and modernization that Chinese economy has undergone in recent times and I wont be shocked if one day Nigerians will rise in unison to revolt against corrupt officials because corruption do not discriminate and poverty brought about by corruption and theft of Government fund afflicts every person of all religious and ethnic orientation in Nigeria and if there is anything ideological that will unite Nigerians of all status to collectively embark on liberation struggle then I am sure the unity of purpose to fight corruption and eliminate the corrupt government officials is one sure fight that will become inevitable. I do not subscribe to capital punishment because of the possibility of mob justice and the irreversibility of the sentence if life is taken away by mistake but the extent of poverty and deaths of millions of Nigerians because of the corrupt attitude of most government officials has compelled a review of my ideological opposition to capital punishment because capital punishment has drastically brought down the cases of corruption in places like China which gained independence not more than fifteen years before us. That China has overtaken most first World Countries in economic ranking is because the successive governments even though undemocratic fought and still fights corruption from all fronts.
Written By Emmanuel Onwubiko

Disclaimer:

"The views/contents expressed in this article are the sole responsibility of

thewillnigeria.com

and do not necessarily reflect those of The Nigerian Voice. The Nigerian Voice will not be responsible or liable for any inaccurate or incorrect statements contained in this article."
Articles by thewillnigeria.com