WHEN I GROW UP, I WILL STEAL PLENTY--A NIGERIAN AMBITION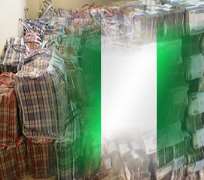 "A lady in Chicago was reported to have used hammers to kill flies. When asked why, she replied that she wanted to make sure the sucker was dead! –Ezeana Achusim
These are court-free times; Court freed Elumelu, frees Akingbola! Court freed Ibori, freed Lucky. Court frees all publicly accused big thieves in Nigeria. When they are not freed, they get a slap on the wrist; ala Bode George, Cecilia Ibru, both whom have seamlessly moved back into the system.
In recent times ask Alao Akala, ask Gbenga Daniel, in the beginning ask Alams, ask Dariye, both were the first Londoners and who would forget that former mobile police IG that had a big tummy and jeep farm with plenty 4x4 luxuries called cars littered everywhere.
How about that old fella that was briefly governor in Plateau? I hear he is very sick now, down with some terminal thing. Have we forgotten Boni Haruna of Adamawa and the state house of assembly that sat in Lagos? Yes, there is or was Danjume Goje, now a Senator, like Abdullahi Adamu and a few of them now honorable and distinguished by Nigerian standard.
Witnesses according to EFCC treated us to some lootocratic behavior by the reverend Jolly Nyame of Taraba. Remember the man from the eastern state that starts with an A who rattled a sitting President.
Is it possible to have forgotten Nnamani the governor from the East? Do you have a pure water factory, we just found out you need consultancy from the pension expert woman that makes almost half a million dollars selling pure water.
Have we forgotten those "Ghana will go bags" displayed on the floor of the National Assembly. What became of it...!
Sometime ago, the EFCC beamed cameras on Dimeji Bankole, immediate past Speaker of the House of Representatives and eventually docked him on criminal charges of stealing public funds. Today, the youngman with fetish love for white clothing is enjoying life like never before.
There was also one hairdresser and her renovation gimmick and how about the education budget for bribe or bribe for budget. There was also once upon an anticipatory approval. And did we forget the Police Equipment Fund or the Obasanjo Iyabogate palaver with EFCC.
On one hand many of these persons have not be convicted, and are by Nigerian law guilty until proven innocent. But we have known better, from political charges to direct stealing that we see and know.
If these charges that were made public are true? If the charges and legal proceedings are true, if all these SANs with EFCC can't get the job done, then we are far from reality.
The lesson, moral of the story is stealing as much as you can; get some dramatic arrests; routinely attend court sessions; and then go home with a clean judgment of no-offence or no case.
After the president's home state owe lawyers N2bn, something then, indeed is absolutely wrong with Nigeria or nothing is wrong. I will prefer the later. Did I forget the sharia governor whom the then corruption czar said on the floor of the house was stealing directly--raw cash?
How about a current governor in somewhere in the North who seems to be working we hear but won't pay salary and his son alleged celebrated hitting the billion naira mark in terms of 'stealing'. I am sorry my error, I meant 'earning' or how about another serving governor that has refused to pay civil servants but will be getting married to wife number something from a neighboring west African nation.
Former governor of Bayelsa state, Timipre Sylva, is alleged to have pilfered N6.5 billion from the state treasury whilst he was in office. EFCC in a 6-count criminal charge it entered against the ex-governor on February 24 maintained that the said crime was perfected between October 2009 and February 2010. Yet this man will go free.
Have we forgotten the ex-governor in one of those states with plenty professors and yet he spent the entire state funds on a poultry.
There was also the party chairman to once Africa's largest party, that was docked for we all know, because he fell out and there was need to push him out, once that was a case of Eureka, he was allowed to go and rest.
Apart from alleged stealing, how about questionable academic certification by these men and off course women, they all go scot free.
I have left out all the stealing in Ministries, parastatals, agencies, at federal, state and local level, the list is endless. Yet we have EFCC, ICPC, and the various small 419 departments with duplicate functions in the Police.
If illegitimately one can earn millions as a politician in Nigerian and legitimately get away with stealing even more millions and be celebrated, when I grow up, if there's still PDP and its allied babies in ACN and CPC I will join. I will get a good position I will steal, I will be celebrated, chieftaincy,' thieftaincy' awards and rewards and honorary degrees in any field of my choice and if I fall out with the powers that be, I have enough to get the best lawyers and injunctions when I am chased, but that again is if I get caught.
The camera lights of news stations and front pages of newspapers and early morning radio news will be full of me…all these and more will I get if I steal hard and well. In case you need to know, pastors and imams would be praying for me too...all these and more I will reap, except then the Chinese treatment has started.
Today the bitter truth is that corruption beget corruption, the nation's first citizen would not even declare his assets, he has only condoned corrupt persons…are we ready to treat the scourge and leprosy of corruption, are we ready to have use hammers to kill flies of corruption...to make sure the sucker dies! Only time will tell.
Written By Prince Charles Dickson

Disclaimer:

"The views/contents expressed in this article are the sole responsibility of

thewillnigeria.com

and do not necessarily reflect those of The Nigerian Voice. The Nigerian Voice will not be responsible or liable for any inaccurate or incorrect statements contained in this article."
Articles by thewillnigeria.com