TOP ACTRESS EBUBE NWAGBO SPEAKS ON SCANDALS AND HER RELATIONSHIP WITH KINGSLEY OF KC PRESH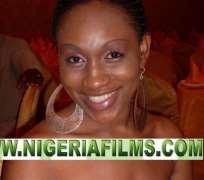 Ebube Nwagbo has proven to be one of the most talented actresses in Nollywood.
She is fair and beautiful and ever since her entry into the industry she has introduced a fresh wave of youthful innocence, professionalism and quality acting that instantly made her one of the female actress that Nollywood producers trip for.
Her big break came about nine years ago in 2003 when she featured in Arrested by Love, alongside top-flight actors like Pete Edochie and Jim Iyke.And since then she has virtually been on a roller coaster.
In a recent interview, the Mass Communication and Public Administration graduate of Federal Polytechnic Oko, opens up on some of the controversies that have trailed her since she became an actress and other isuues.
Sometimes, I wish I wasn't a celebrity. Most of the times, you are monitored by members of the public. Many people are quick to judge you and they believe everything they hear or read about you. They believe actresses are not nice people. You live your life for the public. You have no privacy and your life becomes public business. It is not fun all the time. I guess that is the price you pay for being in the limelight. There is always a price tag.
Sometimes when I hear and read things about me, I feel like going crazy. But I have learnt to always put on a smile and take them with a pinch of salt. It is not easy for people to appreciate you and admire what you do. Take for instance, the story of how I went to church to pray and fast because of a man. I was born into a very strict Christian home, those who know me can attest to this. So I was brought up to go to church and do the things of God. I went to church on a Sunday, like every other person, and offered to do something for God. But some people blew it up into a silly story. It is a thing of the past now and it has not stopped me from helping or giving to the church or to the needy. That is the way I was brought up. I enjoy doing it and I will never stop. I thank God for all the people who have stood by me and believed in me, despite all the bad press I have endured.
When asked,about her relationship with Kingsley of KC Presh;she said I have no regrets for not marrying Kingsley. We are both happy people living our lives separately and we are still very good friends. Even relationships that are not in the public eye break up, let alone what we both had. It is the nature of our jobs.
On marriage, I won't tell you who I am dating at present. As a young lady, marriage should be on my agenda. But it is not top priority right now. I shall get married when I am ready for it.