Reps Want Return Of Private Schools To Owners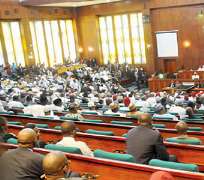 ABUJA, March 29, (THEWILL) - The Federal House of Representatives on Thursday endorsed the return of private schools seized by government to their owners, and encouraged state Houses of Assembly to repeal subsisting laws concerning private schools taken over by government.
The Representatives also called on the federal ministry of education to take necessary steps in effecting the return once the concerned laws are abrogated.
The resolution followed a motion sponsored by Hon. Arowosoge Ifeoluwa Abiose, who lamented that the standard of education in the country was high until the end of the civil war, when state governments introduced controversial educational management policies that led to the takeover of schools, especially post primary school institutions.
"One of the major causes of this mediocre academic productivity of the formal education sector is the uninformed educational management policies and their equally faulty implementation," he argued.
The lawmaker praised states such as Lagos, Plateau, Anambra, where previously seized schools had since been returned to their original owners in the light of an Appeal Court ruling upholding the right of schools to be run as business ventures, subject only to the supervisory guidelines of appropriate government agencies.
"There has been a turnaround improvement in the standard of education of returned schools in the last ten years, as demonstrated by the performance of students of St Gregory, St Joseph School and some other Lagos schools owned by Anwar-Ul-Islam mission in the WAEC and NECO examinations," Abiose said.