Bribery Allegation Forces Herman Hembe's Resignation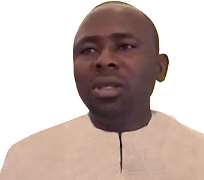 ABUJA, March 20, (THEWILL) - The ongoing contentious probe of the Securities and Exchange Commission (SEC) by the House of Representatives Committee on Capital Market and other Financial Institutions on Tuesday claimed its first casualty in Herman Hembe, who stood down as chairman of the committee, in order to properly defend allegations of demanding bribe.
An ad hoc committee to continue the probe has, therefore, been constituted, and it will be headed by Ibrahim El-Sudi of Taraba State. It has 21 days to come up with its submissions.
Director-General of SEC, Mrs. Arunma Oteh had on March 15 accused the committee of persecuting her for refusing to oblige a combined bribe demand of N44million — N39million by the chairman of the committee and N5million by its clerk.
"You had implied that as a regulator, having people on secondment from the private sector could undermine the capacity of the regulatory functions of the commission. [Do] you think that Honourable Ihedioha, the deputy speaker of this House, being the nephew to Professor Ndi-Okereke Onyuike and having his wife work in the Abuja office of the Nigerian Stock Exchange, will be compromising his capacity carry out his duties?" she had queried. "In asking SEC to contribute N39 million for this public hearing, [do] you think that you are not undermining your capacity to carry out your duties?"
Continuing, she said of the committee and its manner of conducting the probe, "I will like Nigerians to know that I do not think that I am being given a fair hearing. I do not think that in 2012, after the efforts that the forefathers of this country have made with respect to ensuring that we have a democracy, we will have Kangaroo courts that are worse than what Idi Amin had in Uganda."
But in a Tuesday letter to the House, Honourable Hembe denied ever demanding or receiving bribe, declaring that he had rather fought hard to resist such temptation. He alleged that a memo from the SEC proposed an overture to the committee ahead of the probe, but it was turned down. He also revealed that he was headed for the court to seek a clarification of his name, which he admitted had being marred by the allegation.