Vw Says Technology Costs To Limit Profits In 2012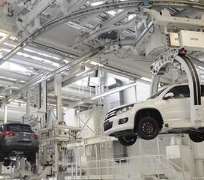 Volkswagen may give pause to its pursuit of record profits this year as Europe's largest car maker invests in a technology overhaul.
VW has a goal of matching last year's record 11.3 billion euros ($14.8 billion) in operating profit in 2012 before aiming for another increase in 2013, the company said in its annual report published on Monday. Revenue may beat last year's 159.3 billion euros in 2012 and 2013.
"We need to recoup our substantial development and start-up costs," Chief Executive Martin Winterkorn said. Efforts started in 2012 to expand parts-sharing across VW's range of small and mid-sized vehicles may yield "substantial savings" over the longer term, he said.
VW estimates that its new architecture to share parts across brands including luxury division Audi and Czech unit Skoda may cut production costs 20 percent and assembly times even 30 percent. The new technology is a lever for VW to boost profitability as the company is aiming to become the world's biggest auto manufacturer no later than 2018.
Continued growth of car markets in Asia, the U.S. Latin America and Russia may help VW to increase group deliveries this year beyond the record 8.3 million cars achieved in 2011. The company plans to roll out more than 40 new models or updated vehicles in 2012, according to Winterkorn.
"We remain on track on our way to the top of the automotive industry," Winterkorn said.
($1=0.7622 euros)
REUTERS