Banking Industry's Recovery Rate High, Says S&P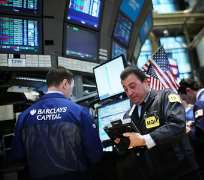 SAN FRANCISCO, February 29, (THEWILL) – Steadily emerging out of recent confidence-dampening crises, the Nigerian financial industry is beginning to attract heart-warming global reviews. In the latest review of the Rating Services division of Standard & Poor's – an internationally acclaimed leader of financial-market intelligence – released Wednesday afternoon, Nigerian banks were praised for beginning to "engage with the domestic economy," after over two years of support from the Central Bank of Nigeria.
According to the rating, although the country now has fewer banks, they are larger and operate with significantly improved corporate governance and regulatory oversight. But the benchmarks, research, data, and analytics-based institution cautioned on the importance of a longer regulatory track record in a bid to eliminate the key risks of corporate governance and regulatory oversight.
Recalling the horrid developments of 2009, when eight of a total 24 banks had to be rescued following weak risk management and corporate governance lapses that allowed the rise of nonperforming loans (NPLs) to over one-third of total loans across the banking system, it complimented the CBN's prompt and strong response, through removal of executive teams from failed banks, full guaranteeing of the interbank market, and the setting up the Asset Management Company of Nigeria to purchase a large proportion of nonperforming loans from Nigerian banks. "It also set up sizable intervention funds to support credits to the real economy. Finally, it is facilitating a series of mergers between failed banks and their stronger competitors," it noted.
It then listed industry growth and better regulation as significant improvements achieved courtesy of CBN's efforts. "Fewer, larger institutions have emerged following a succession of mergers triggered by the sharp rise in NPLs," it said.
"In our opinion, risk management — particularly in higher-risk lending such as foreign currency loans and retail — and access to low-cost funding will be the key differentiators affecting banks' performance going forward. In our view, long-term success for Nigerian banks will chiefly depend on them enhancing their risk management, improving their governance, diversifying their loan portfolios, and securing their funding profiles."