Zakari Biu Dismissed As Police Appoint New DIGs, AIGs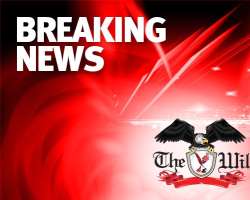 ABUJA, February 22, (THEWILL) - The Police Service Commission has dismissed Mr Zakari Biu from the Nigerian Police Force after it indited him following the escape of Boko Haram suspect, Kabiru Sokoto from police custody.
The PSC, in a meeting held in Abuja today, approved the appointment of seven officers to the rank of Deputy Inspector-General of Police. The new DIGs are: Suleiman Dauda Fakai, Atiku Yusufu Kafur , Emmanuel Kachi Udeoji, Haruna John, Peter Yisa Gana, Marvel Akpoyibo, and Abdurahaman O. Akano.
Also 13 officers have been promoted to the rank of Assistant Inspector-General. They are; Solomon E. Olusegun, Michael E. Zuokumor, Orubebe Gandhi Ebikeme, Philemon I. Leha, Jonathan Johnson, Dan'azumi Job Doma, Joseph Ibi, Muktari Ibrahim, Suleiman A. Abba, Mamman Ibrahim Tsafe, Saliu Argungu Hashimu, Solomon E. Arase, and David O. Omojola.
This was announced in a statement signed by Mr. Ferdinand U. Ekpe on behalf of the chairman of the commission, Mr. Parry Osayande today in Abuja.