WE AREN'T PARTY TO KOGI SUIT - PDP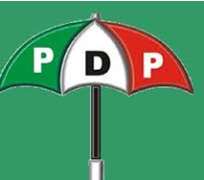 The Peoples Democratic Party  (PDP) National Working Committee yesterday denied that the suit instituted by Chris Uche at the Supreme Court, asking that Captain Idris Wada be declared as the Kogi State governor-in-waiting was at its instance.
The apex court had on Thursday, while delivering its judgment read by Chief Justice of Nigeria, Justice Dahiru Musdapher, declared that the governorship election, which produced Governor Wada as Kogi governor-elect, was never before it for determination.
Justice Musdapher had ruled that the court was constrained to give such consequential order, because the issues raised were not known to the panel during the handling of the appeal on the tenure of the five sacked governors.
But reacting to the judgment yesterday, the PDP NWC, in a statement signed by its National Publicity Secretary, Professor Rufai Ahmed Alkali, submitted that there was no reason to seek for any consequential order by the party, as it claimed that the Kogi case was unambiguous.
He said: 'Our attention has been drawn to reports in several media outlets purporting that the Supreme Court has declined the PDP application for a consequential order on the governorship of Kogi State. In order to clear all doubts emanating from the reports, we wish to make it abundantly clear that the Peoples Democratic Party is not a party to any suit before the Supreme Court regarding the Kogi State governorship election, neither have we sought any consequential order because there is no reason to do so.
'The situation in Kogi State is very clear and unambiguous and we therefore do not require any interpretations or consequential orders to validate the election and swearing in of Governor Idris Wada.
'Nigerians will recall that Governor Wada emerged from properly conducted primaries and took part in an election duly conducted by the Independent National Electoral Commission (INEC) on December 3, 2011. By the time the Supreme Court ruled on tenure of five governors, Governor Wada was already issued a Certificate of Return by INEC and was only awaiting his swearing in.
'Governor Wada, on the directive of INEC, has been duly sworn in and has assumed his legitimate duties as governor of Kogi State. We, therefore, have no reason to resort to any form of litigation to establish the facts. In the meantime, the party shall investigate the circumstances involving the so-called suit, with a view to unravelling those behind it. This is necessary in order to call anyone involved  to order if he or she is found to be a member of the PDP.'